Google reviews are an indispensable part of any company's marketing strategy. As we explore what does it mean to review and its impact on the marketing world, we'll delve into how these customer-shared opinions can influence brand perceptions and how they can be effectively leveraged to drive business growth.
Reviewing not only increases the trust customers place in your brand, but also helps showcase the quality of your products and services to a much wider audience. Google reviews have become a critical tool for businesses looking to establish a strong online presence and build a positive reputation in today's competitive marketplace.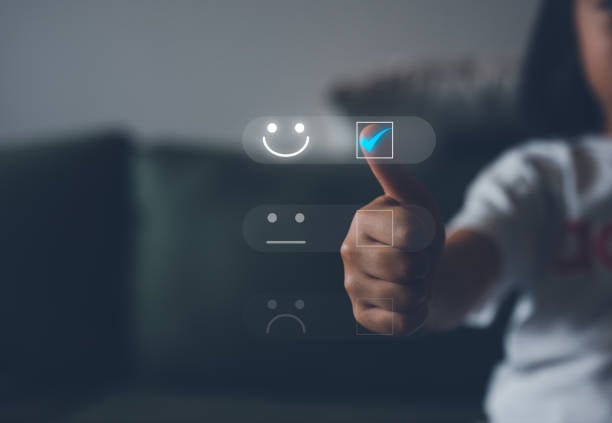 1. Why do companies need reviews?
While there are thousands of review sites online, Google reviews are undoubtedly the leader and have a significant impact on the success of every business. By getting more Google reviews, businesses can:
Improve Google search ranking
Generate credibility in the marketplace, facilitating lead conversion.
Grow a strong brand in the industry through increased ratings and testimonial volume.
Make operational improvements based on genuine customer feedback.
Show an accurate picture of what the customer experience is like.
In short, Google reviews can help you grow your business.
2. How do Google reviews affect customers?
Most businesses need help persuading their customers to leave a review on Google. To remedy this, you can share the following benefits that customers get just by leaving a review on Google.
Read more about this topic at: How to see my Google reviews and improve online presence
2.1. Influencing purchasing decisions
Google reviews help customers find the best product or service for their needs.
2.2. Accurate search results
Google reviews provide detailed information about a company provided by existing customers.
2.3. Creates a feedback loop
Businesses value customer recognition. If a customer is satisfied with your service, you should encourage them to leave a review on Google about your business.
3. What does it mean to review
Your customers should consider the following before reviewing on Google.
3.1. Google reviews show your profile
When someone leaves a review on Google about a company, the platform shows it with a name next to it. If the customer added their name and other information to their Google account, visitors can see this and other reviews they have written.
3.2. Google bans fake reviews
Google takes the authenticity of reviews very seriously. The platform prohibits fake reviews, spam and unprofessional content in reviews. Google reviews are moderated and, if they do not pass Google's quality control, they will not be published.
4. How to remove a review from Google
Occasionally, customers may leave inaccurate or outright negative reviews for companies. Companies can communicate directly with customers to resolve their concerns. When this happens customers may want to remove previous reviews but they should know how to do so.
The process for deleting a Google review is somewhat similar to that of editing a Google review:
Whether on a desktop computer or mobile device, search for the review on your Google Maps profile.
Once you find the review, customers should click on the three-dot menu and click on the "Remove review" option.
The review is removed upon confirmation.
Keep in mind that customers should remove reviews of their own free will and companies should not force them to do so.
Read more about this topic at: Step-by-step guide to remove Google reviews
5. Can you review anonymously on Google?
Google no longer allows anonymous reviews and removed all previous unnamed reviews. There are a few reasons for this.
First, Google wants to make sure that reviews come from real people. This helps avoid fake reviews, which can artificially affect a company's ratings.
Second, Google knows that people are more likely to be honest if their name is attached to their review. Businesses are more likely to get genuine reviews if reviewers can't hide behind anonymity.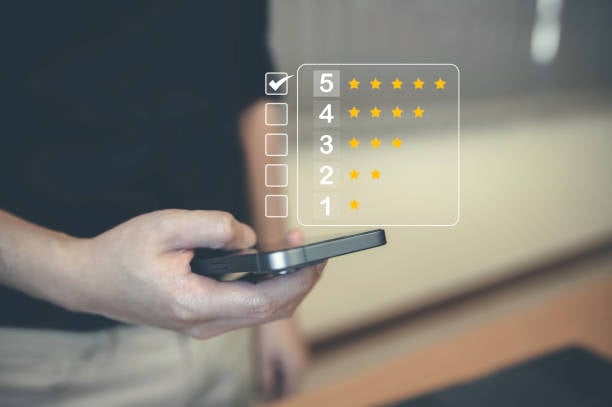 We hope this article has helped you clear up some doubts about what it means to review.
Remember, after you understand what it means to review you can improve your online presence and stand out on Google and Google Maps, having a review and customer experience management strategy in place can make all the difference. You can count on RAY, a comprehensive solution that can help you improve your Google reviews, rank high in search results and provide an exceptional customer experience.
6. Keep learning with these articles
Hopefully, by now you have a solid understanding of what it means to review, you can continue reading more articles that will help your brand or business on our Blog.