Creating a YouTube channel may seem difficult to learn, but it doesn't have to be. In this article, you're going to discover the steps to create your own YouTube channel from scratch.
1. How to create a YouTube channel in 6 steps
Before you can publish videos on YouTube, you need to create a channel. Here are 6 easy steps to do it:
Step 1: create a Google account
YouTube accounts are connected to your Google account (Google is the parent company of YouTube). If you don't have a Google account yet, it's time to create one. Don't worry; it will only take a couple of minutes.
Read more about how to create a Google account: Create a Google Account
Go to accounts.google.com and tap Create Account.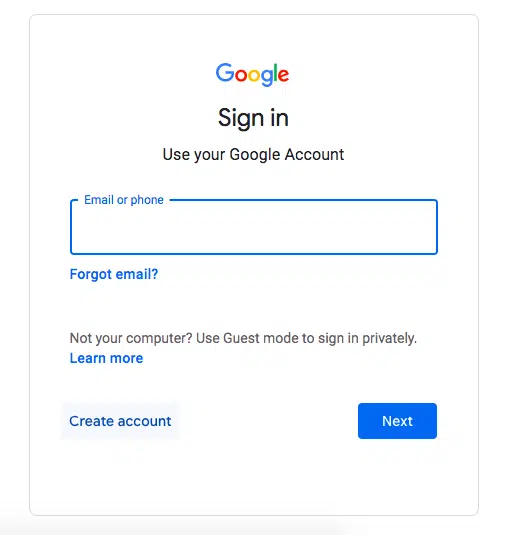 Enter your data and the new e-mail address.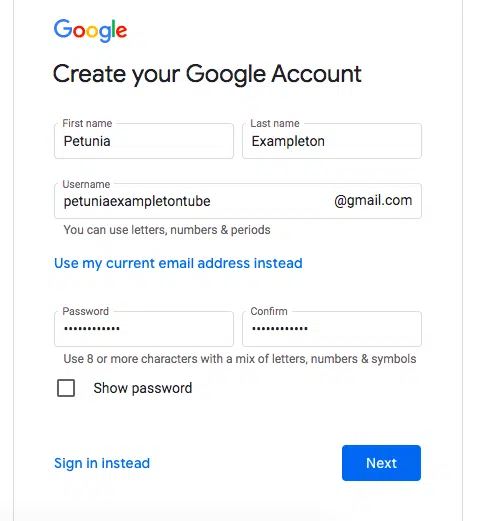 Step 2: create a YouTube account
Go to YouTube.com and tap Sign in in the upper right corner.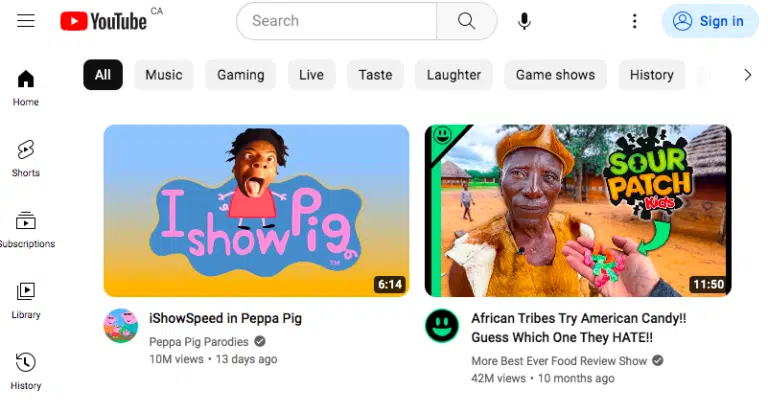 Select your Google account and enter your password.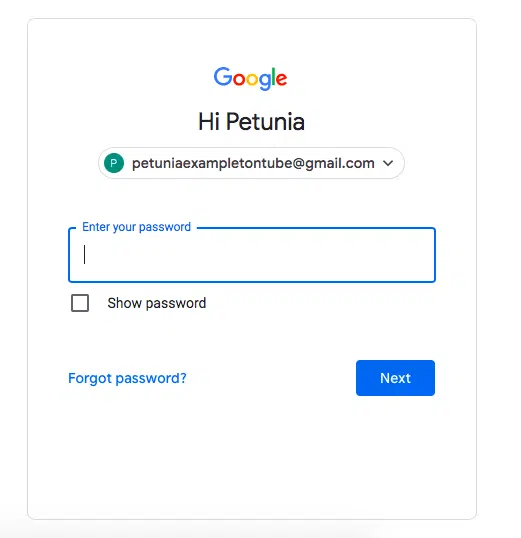 Tap your profile icon in the upper right corner and select Create channel.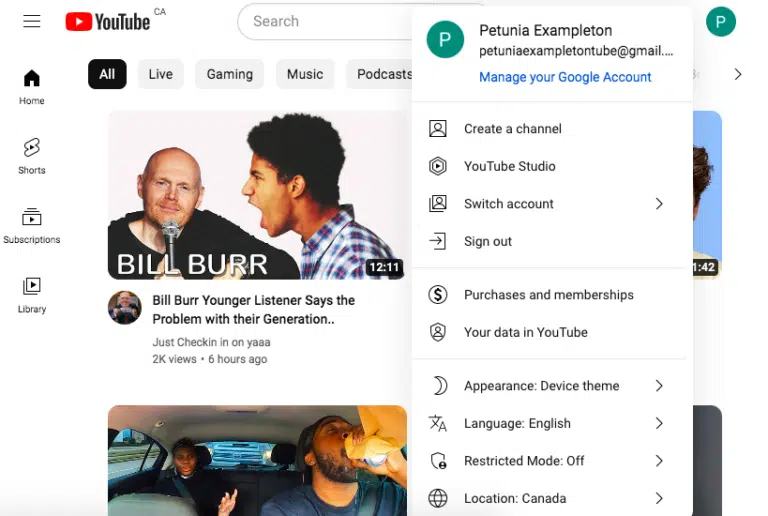 Step 3: Customize your channel
Enter your name and YouTube ID, and upload a profile picture: this is how you will appear on the site to others, so you may want to use a brand name and logo here.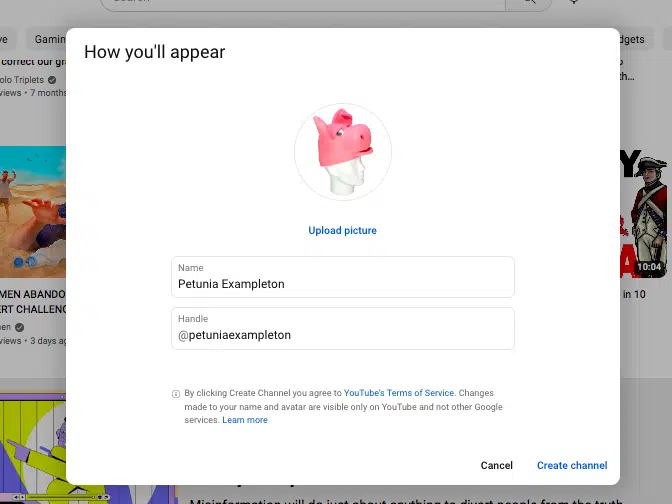 Tap the design tab to customize the following elements of your channel:
Add a channel trailer
Choose a featured video for returning subscribers
Add sections to your home page
If you don't have those parts ready to go for now, no problem. You can always update this later once you have some content up and running.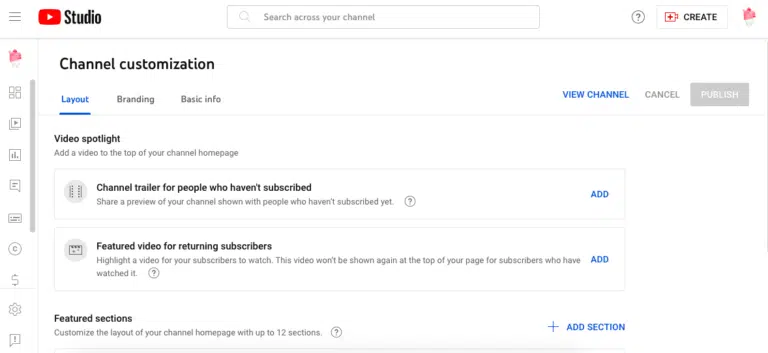 Step 4: update the channel branding
Tap the Branding tab to access more customization options:
Change your profile picture: use something that is at least 98 × 98 pixels.
Change your banner: This appears at the top of your channel page. Point to an image that is a minimum of 2048 x 1152 pixels.
Add a video watermark: this image will be superimposed on your content in the right corner. For best results, use an image of 150 x 150 pixels.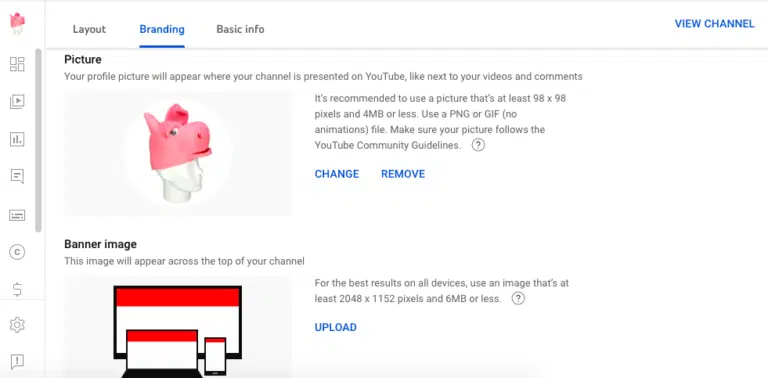 Step 5: Add description and contact information
Tap the Basic Info tab to update details such as your ID and URL. You can also add links and contact information and write a description of your channel.
The description is a great opportunity to add some keywords and hashtags that will help your target audience find your channel. It can be brief, but it's a powerful tool for both communication and discovery, so you'll want to get it right.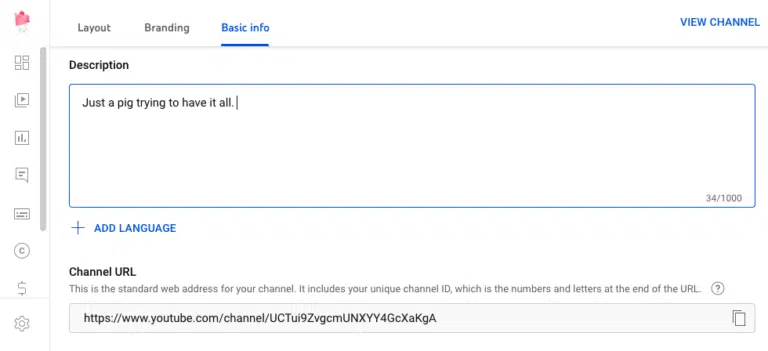 Step 6: Add some content
Hopefully, you already have a video to put on this YouTube channel, but if you need a minute to prepare something… we'll wait.
OK: once you have the video file ready to play, simply tap the Play icon on the left side of the screen to access the video menu. Tap the blue Upload videos button.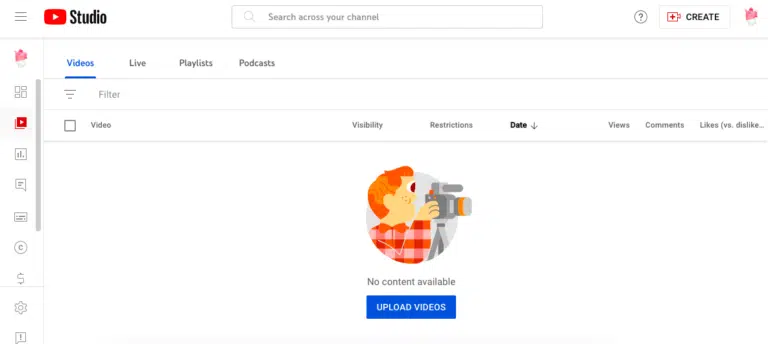 As your video loads, YouTube will ask you to enter some details about your video. Add a title and description that explains what viewers can expect… and don't forget to include those search terms and keywords while you're at it.
You can also select a thumbnail to help the video stand out in search results and on the channel page. This can be a still image from the video or a separately uploaded image, but either way, make sure it STANDS OUT.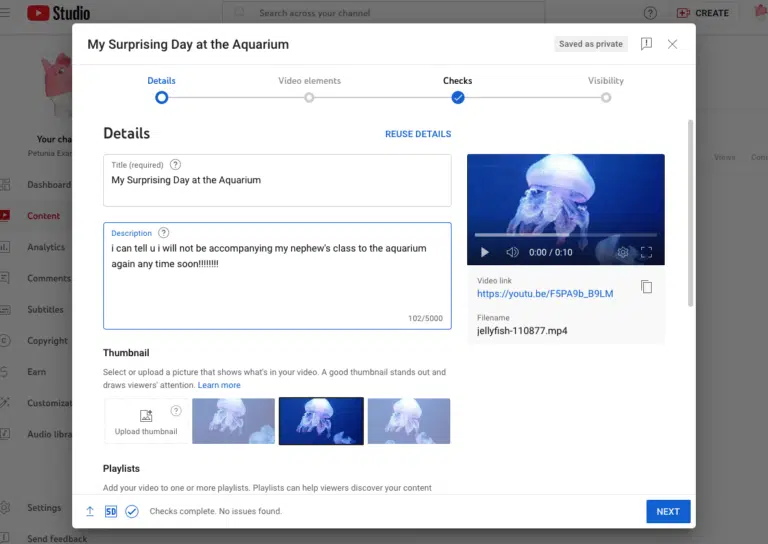 Tap Save, and now your first video is available to the world – you did it, you're a youtuber!
We hope this article has helped you clear up some doubts about how to create a YouTube channel.
2. Create a Youtube channel: how to make it grow
Your channel already exists, it has the image of your brand and its first content. Now the important thing is to be consistent and create new content with a constant cadence.
Why is it important to have a rhythm of content publication? Because Youtube algorithms measure the average amount of content created in the last 24 months and use this indicator, among others, to prioritize channels that it considers "active" in search results.
Workana to find Workana to find professionals who can help you create content and even manage the publication and responses to comments.
3. Keep learning with these articles
Remember, to improve your online presence and stand out on Google and Google Maps, having a review and customer experience management strategy can make all the difference. You can count on RAY, a comprehensive solution that can help you improve your Google reviews, rank high in search results and provide an exceptional customer experience.
Hopefully, by now you have a solid understanding of how to create a YouTube channel, you can continue reading more articles that will help your brand or business on our Blog.