Local SEO is a powerful force for small businesses: nearly half of all Google searches have a local focus. If your business isn't optimized for local search, you could be losing potential customers ready to make purchases in your area. Simply put, local SEO is crucial if you want your business to stay relevant.
To help you optimize your business for local SEO, we've created a comprehensive guide that covers tools and tips specific to this type of optimization.
By the end of the guide, you'll have a clear understanding of how to optimize your business to reach potential consumers who use local search to make decisions about what products or services to purchase.
1. What is local SEO?
Local SEO is the process of improving the visibility of local businesses in search engines, especially those with physical locations. By following SEO best practices, businesses can increase organic traffic from searches conducted by customers in nearby areas.
Search engines use signals such as local content, social profiles, links and mentions to deliver the most relevant results to users in their local searches.
Through SEO, businesses can leverage this strategy to highlight their products and services to potential and local customers who are searching for them.
2. Local SEO tips
2.1. Optimize Google My Business
Google My Business has become the undisputed king of local search. Being endorsed, verified and promoted by Google, this platform is a perfect tool to help your business meet the needs of the search engine giant.
To make sure you are optimized in Google My Business, you should:
Create and verify your Google My Business page.
Use Google Posts within your account.
Encourage your customers to leave online reviews.
Respond authentically to reviews, specifying the location. For example, "We appreciate your feedback on [product/service] in [city, state]. We value your feedback and look forward to the opportunity to work with you again. Thank you from the team at [full company name]."
If Google can verify the authenticity of your business, it may reward you with a coveted space in the sidebar of Google's local search results – imagine the potential visibility and opportunities that can bring to your business!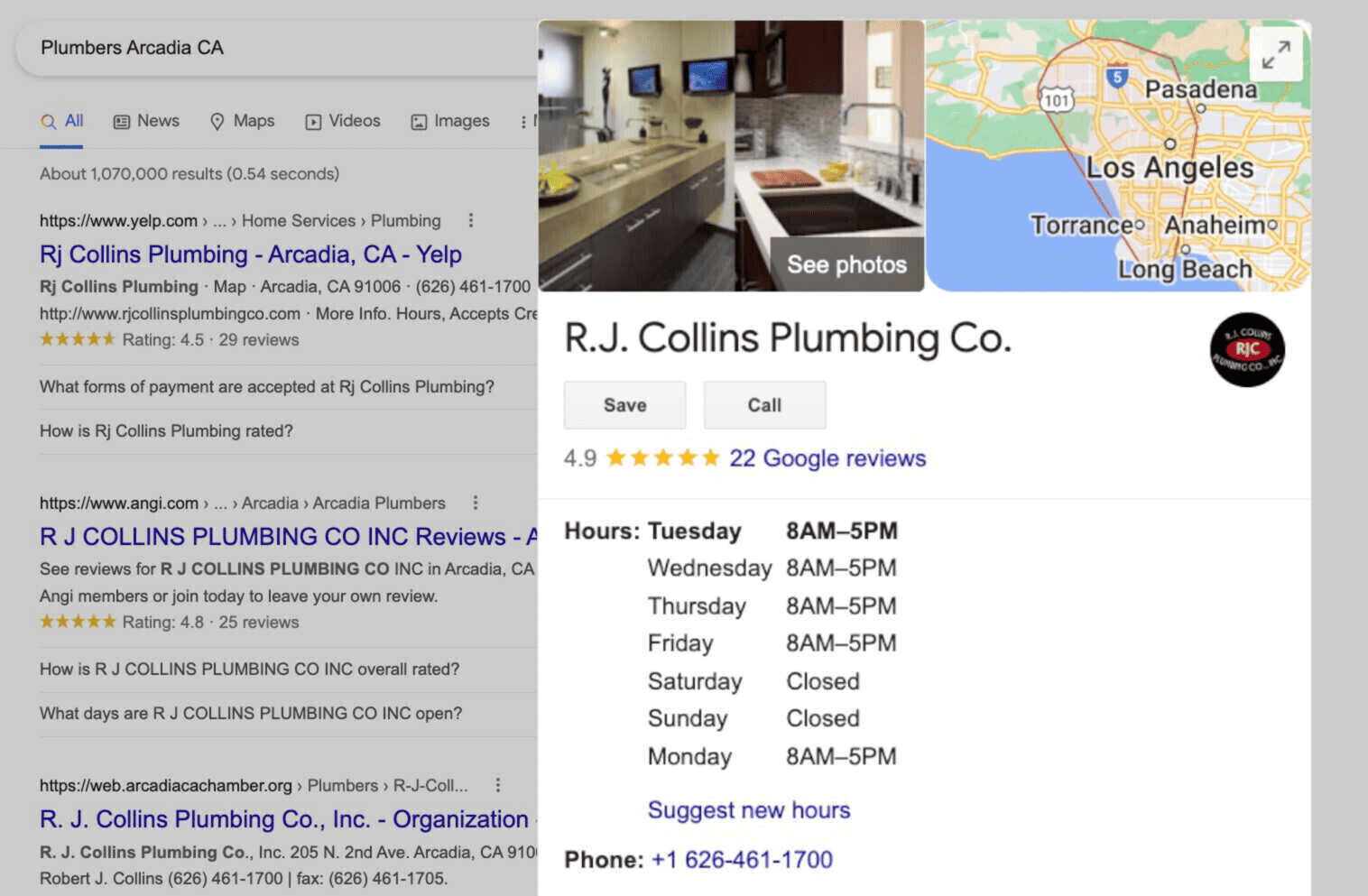 Read more about how to get listed on Google at: Create your Google My Business account
Google increasingly values content shared on social networks.
Once you have created an attractive Google My Business page, it is important to share it on social networks to establish an even stronger connection between social networks and search.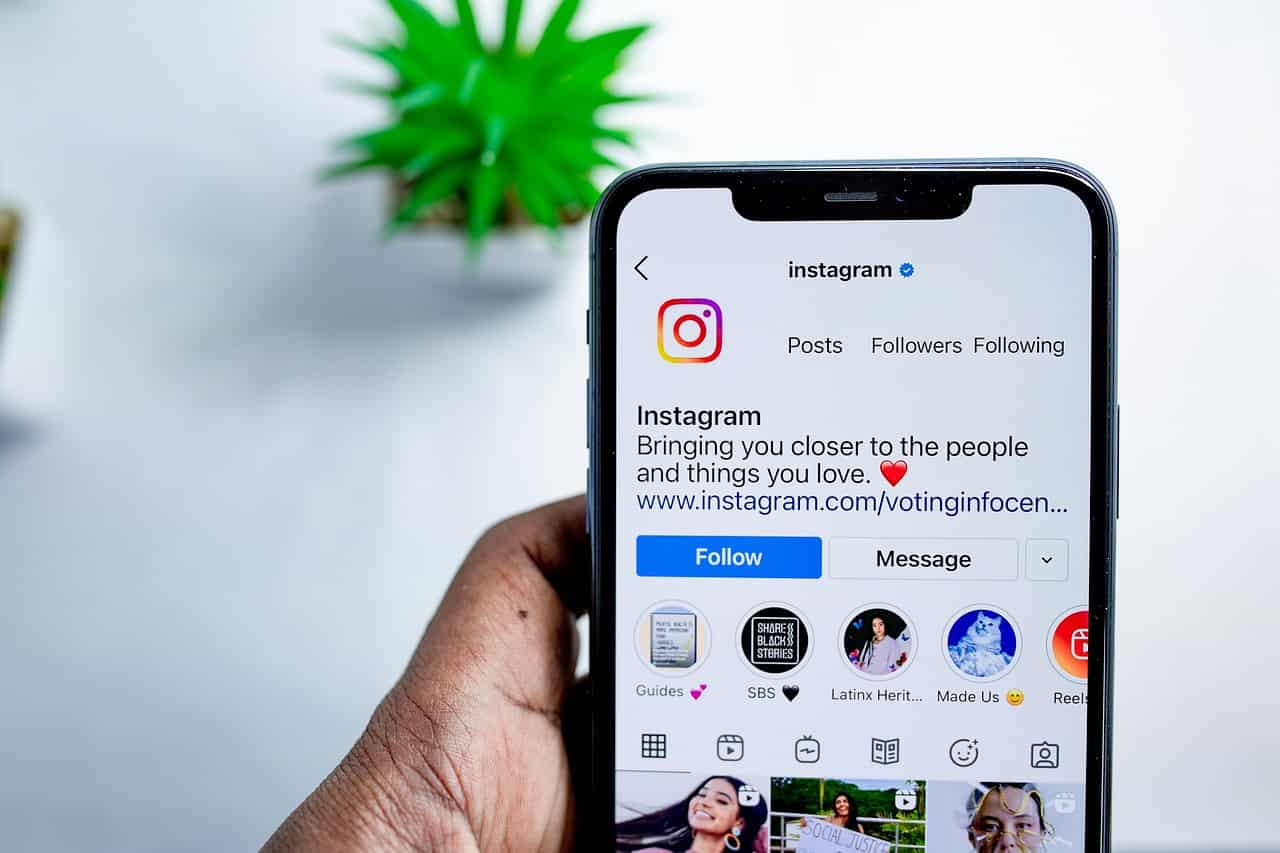 2.3. Keep your business data consistent
It is crucial that it is easy for people and search engines to find you, and to achieve this, you must establish your NAP (Name, Address and Phone Number) consistently.
Read more about NAP Consistency: Key to Physical Store SEO
The NAP, which stands for Name, Address and Phone Number (including area code), is an important acronym for a business. It is critical that the NAP be considered as crawlable HTML text on your website, as this will allow Google to display it more effectively in location-based search results.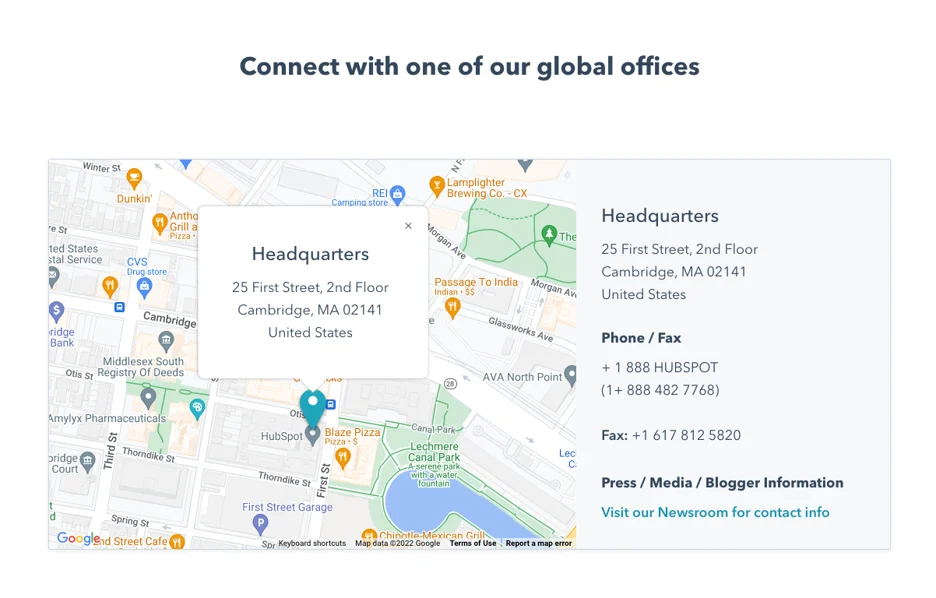 2.4. Perform a complete evaluation of your SEO site
Once you've mastered the basics, it can be tempting to relax. However, SEO is an ongoing and dynamic process. Instead of sitting back or simply making changes and seeing what works, it's helpful to conduct a thorough audit to assess where your website stands and determine where you need to work to achieve your goals. An SEO audit can cover the following:
Google My Business Audit: How does your Google My Business profile appear in search results? Is the information accurate?
Google Search Console audit: Can your website be crawled correctly? Are there any errors that may hinder indexing?
On-page SEO audit: Does your website comply with all on-page SEO elements that help improve ranking?
Citation audit: Are all your citations and references accurate in the major business directories?
Competitor Analysis: How does your website compare to your competition? Are there gaps you need to close? How do they compare in terms of inbound links, content, design and positioning?
Website audit: How well is your website performing overall?
Performing a local SEO audit will help you identify areas of improvement and take steps to strengthen your site's visibility and performance in local search results.
2.5. Optimize the link structure within your site
While it's ideal to have external links pointing to your website (which we'll get to shortly), it's also important to improve your internal link structure to boost your search engine rankings.
Why are internal links important? They play several key roles:
They facilitate navigation within the website.
They help establish the information architecture and hierarchy of the site.
They distribute page authority and ranking power among the different pages.
2.6. Improving URLs, Titles, Metadata and content
When it comes to content, every time you publish a new blog post, you are creating a new indexed page on your site, an additional page where you can focus on a geographic search phrase and one more opportunity to appear in the search results (SERP).
It is important to optimize content for search engines by including relevant keywords in the URL, title, headings, meta description and body text. If you have difficulty creating geographically targeted content, consider highlighting customer success stories and case studies.
Pro tip: The more specifics you add to these elements (especially for each location of your business), the more effectively you can optimize for local "near me" searches.
Read more about: How to get customers with "Near Me" searches
2.7 Create specific pages for each branch
If you have multiple physical locations, it is advisable to create dedicated pages for each of them. These location pages provide visitors with important information such as name, address, phone number, store hours, unique store descriptions, parking or transportation details, special promotions and testimonials from satisfied customers.
Read more about how to do it in: Complete Guide to Google My Business
2.8. Generate content focused on your local area.
As search engines get smarter, content creators have the opportunity to write for users instead of focusing solely on search engines. While writing about general topics can appeal to a broad audience, sometimes it's more effective to direct your focus and create content about local or industry news to appeal to a local audience.
Become a local authority in your industry by promoting local industry events, relevant news, stories about your employees and other educational content on your blog. Think about creating content that goes beyond directly promoting your products or services.
For example, if you have a local security business and want to attract new customers in your area, you can create useful resources that help these businesses become familiar with the city. A map of local service providers or a calendar of events in the city can offer significant value to your target audience and contain relevant local information on the page.
2.9. Make sure your website is mobile-friendly.
When people access your website from a mobile device, they are likely searching for reviews, directions to your location, or contact information. In fact, mobile searches with the term "near me" have increased by 250% since 2017.
To make things easier for your potential and existing customers, it's important that your website is compatible with mobile devices. This ensures an optimal user experience and allows them to access the information they need quickly and easily from their mobile devices.
3. Improve your business visibility with Local SEO
Local SEO is fundamental to any SEO strategy aimed at local businesses. By implementing SEO, you'll be making it easier for your audience to find you online, whether you have a physical store or provide services in a specific area. We hope this article is helpful in your journey to gain brand recognition and establish authority in the digital world.
Remember, to improve your online presence and stand out on Google and Google Maps, having a review and customer experience management strategy can make all the difference. You can count on RAY, a comprehensive solution that can help you improve your Google reviews, rank high in search results and provide an exceptional customer experience.
4. Keep learning with these articles
Hopefully, by now you have a solid understanding of how to implement local SEO to your business, you can continue reading more articles that will help your brand or business on our Blog.