It can be challenging to manage multiple phases of project implementation. However, this is where project management software and scheduling applications come in handy. By using scheduling software like Calendly, you can reduce the hassle of scheduling appointments.
With Calendly, you can highlight your available periods and share the details with another person, who can then choose a convenient time to meet with you. You'll both receive reminders and links to meetings, simplifying tasks like recruiting and customer service.
1. What is Calendly?
Calendly is a tool that makes scheduling appointments and events easier by eliminating the usual exchanges of emails and messages to agree on a schedule. For example, as a hiring manager, you can share your calendar with candidates to show them your availability. Even if candidates don't have Calendly, they will be able to see available time slots in their own time zone, which will help them choose a convenient time to meet with you.
This scheduling tool also eliminates the confusion of different time zones by displaying time slots in your time zone. Plus, it syncs your calendars to make sure your availability is up to date. Plus, you'll receive automatic reminders and notifications about appointments, including any changes or cancellations.
2. Benefits of Calendly
Here are the specific benefits of using this tool called Calendly:
2.1. Workflow management
Simplify workflow by automating tasks such as booking and rescheduling appointments, sending reminders and thank you notes to prospects, existing customers and team members. You can share your availability preferences and meeting location with a single click.
Your guest will receive meeting times in their local time zone and they will receive email and text reminders about the appointment with you. When someone reschedules an appointment, all relevant participants are notified. You can also set a minimum notice for scheduling to avoid last minute bookings.
2.2. Integrated scheduling and routing
Allows you to integrate a scheduling page and routing forms into your company's website, facilitating quick scheduling and reducing customer abandonment rates. Anyone interested in hiring your services or making inquiries can schedule an appointment directly from your website.
In addition, based on the information visitors enter in the forms, Calendly redirects them to the appropriate places where they can fulfill their requests. Calendly's integration and routing features eliminate the need for you to handle every request or follow up with leads.
2.3. Multiple integrations
The tool integrates seamlessly with other software and applications to automate your appointments from start to finish. You can connect to calendars such as Google and Outlook to check your appointments and avoid scheduling conflicts.
In addition, Calendly automates your appointments by integrating with video conferencing platforms such as Zoom, GoToMeeting and Webex. Your guests will receive meeting details and receive reminders when it's time to meet.
3. How to use Calendly in 3 steps
Calendly is very easy to use, with a user-friendly interface that is simple to navigate. Just set up your account, enter your basic information, create and customize events, and then share the links with your guests.
Here are the steps involved in using Calendly:
3.1. Open a Calendly account
To set up an account, go to the Calendly home page: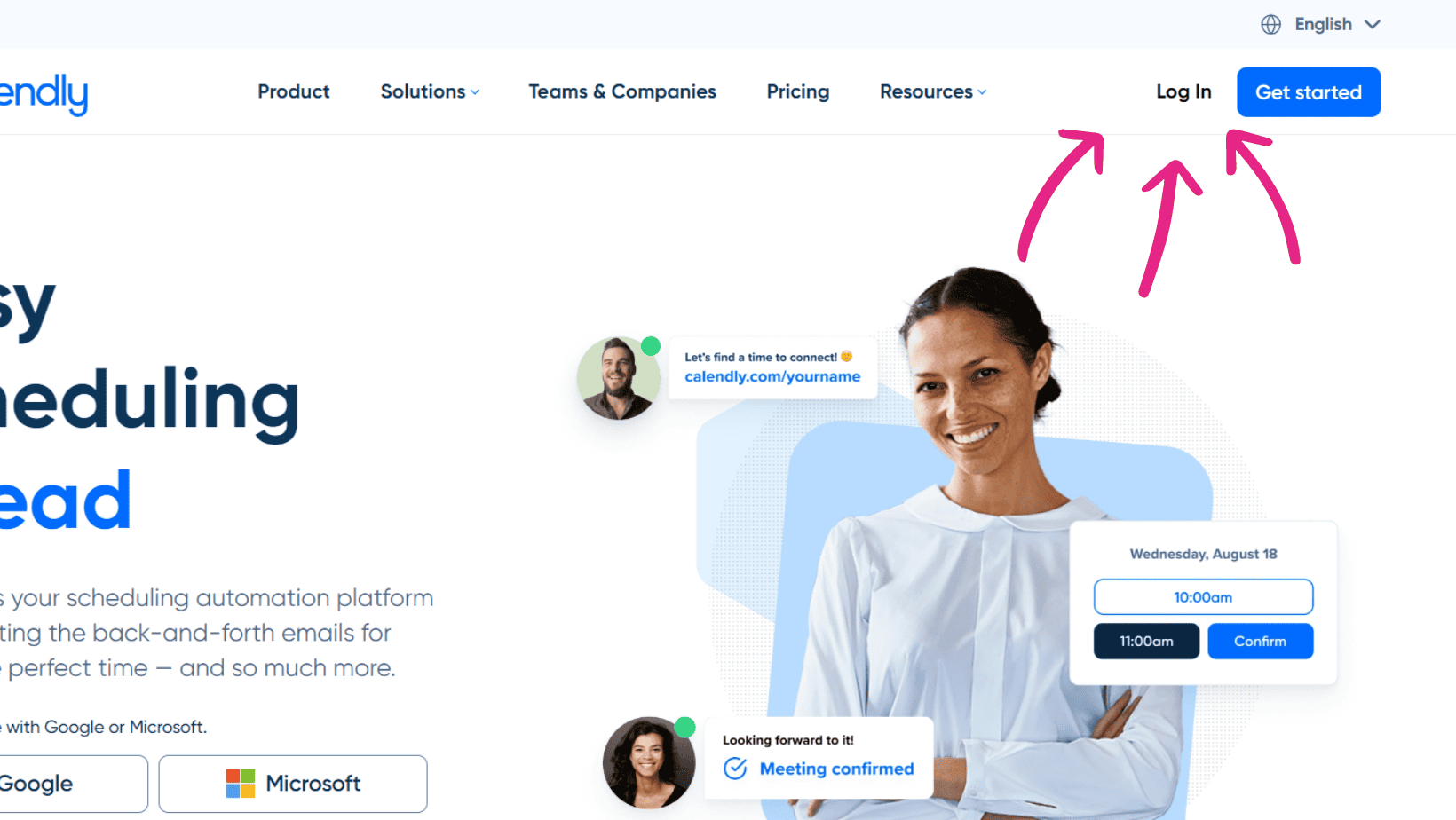 Check to create an account: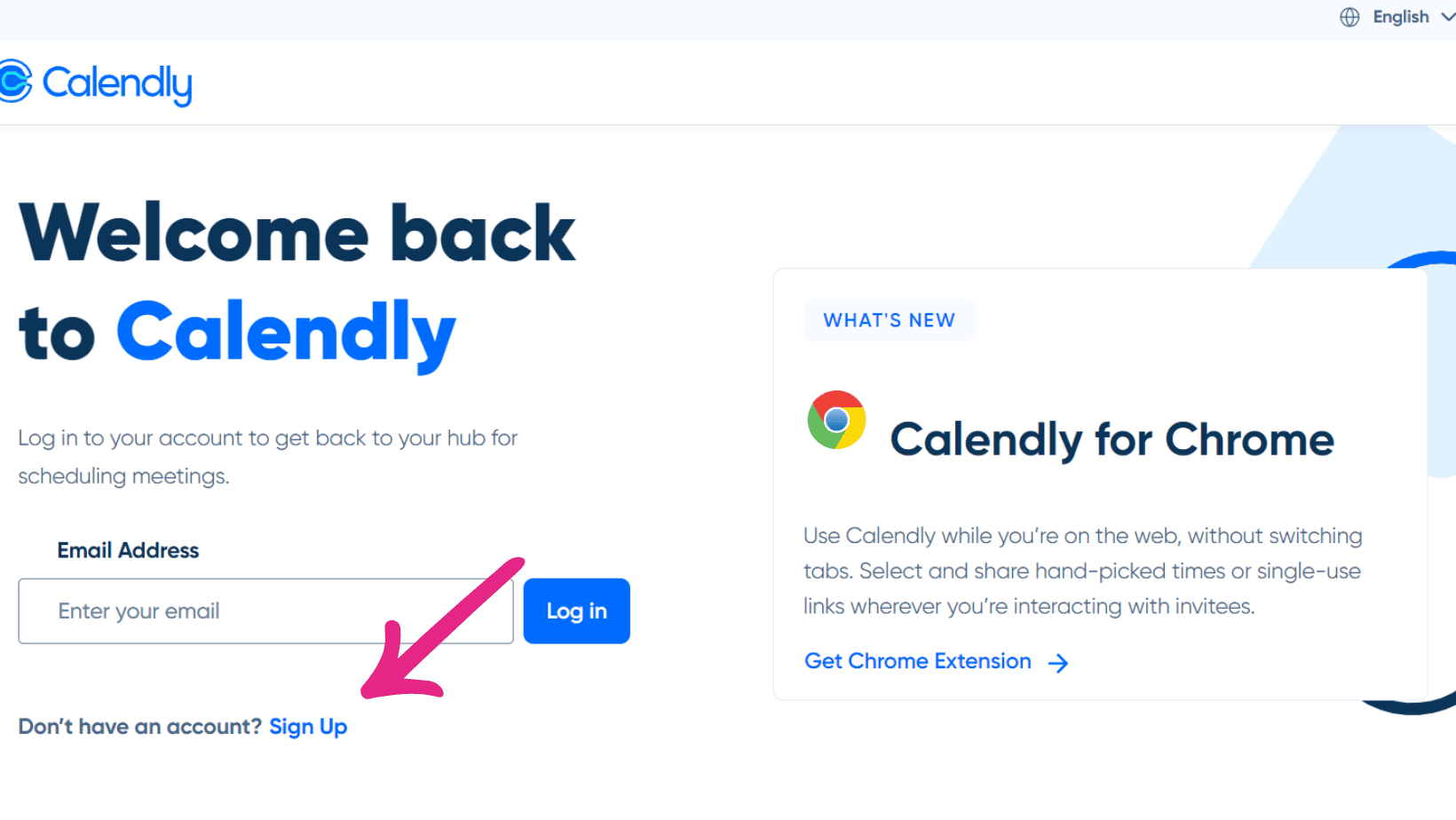 Fill in the required information, such as your company logo, profile picture, time zone and working hours. If you sign up with your Gmail account, you can integrate it with your Google Calendar. Calendly also integrates with other calendars, such as Microsoft and Apple, to help you complete your schedule and avoid scheduling conflicts.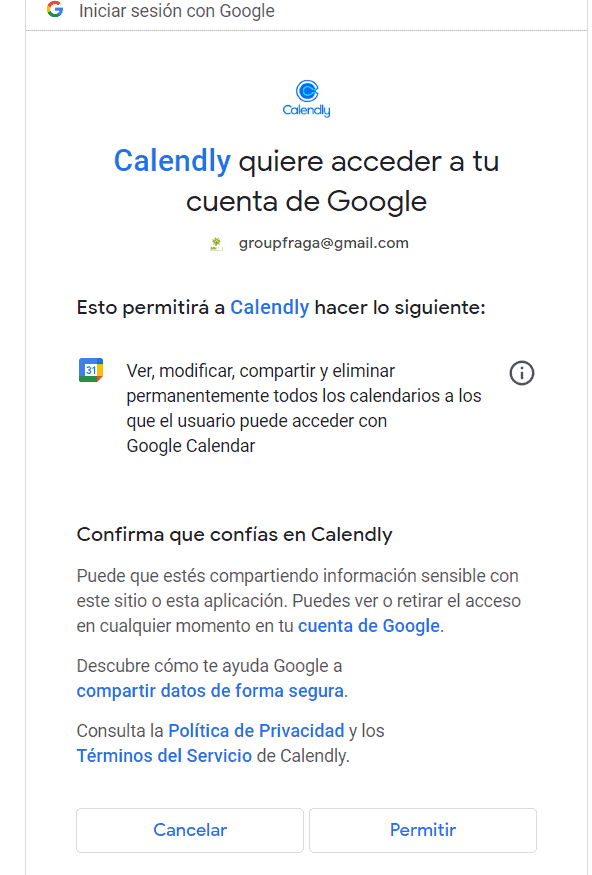 Accept the security permissions to be able to use the tool.
3.2. Create an event
Go to your account page to create an event with specific times. Click on the "Event types" tab. You can choose from the default individual events, which last between 15 and 60 minutes, or create a new one, either individual or group. Then customize the event by adding the name, description and location. Calendly allows you to customize the event URL and specify the maximum number of attendees for group events.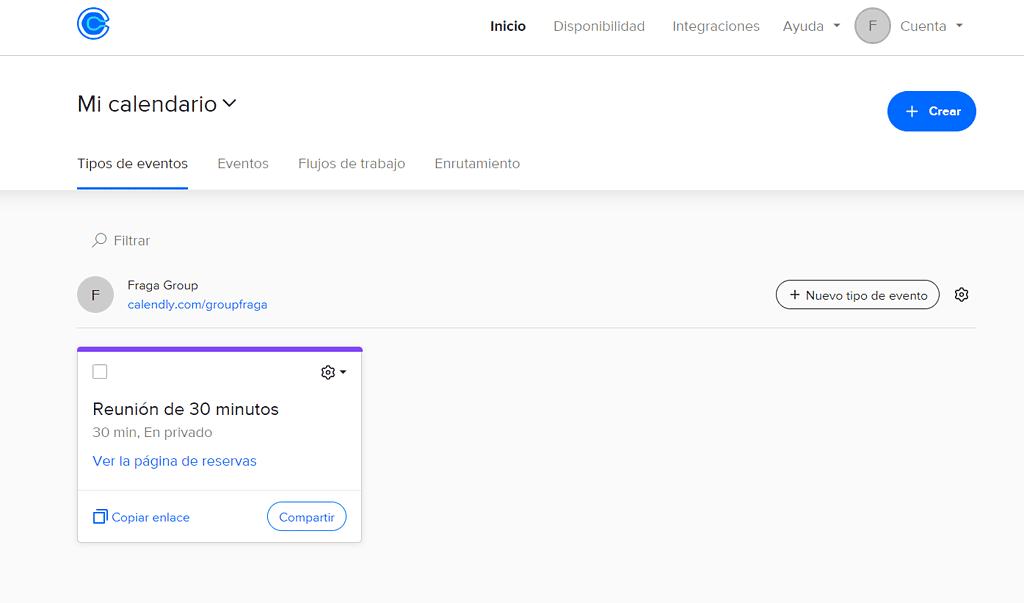 In the "Event Types" tab, find the event you want to share and copy the link. The arrow next to the "Copy link" option allows you to generate single-use links for one-time bookings or copy a schedule to share with your guests. By sharing the link via email, social media or other platforms, your guests will see your availability and be able to choose a preferred time.
When they click "Confirm," Calendly will ask for their name and email address. Then, the event will be finalized with a click on "Schedule Event." Both parties will receive confirmation emails.
4. Is this tool suitable for your organization?
Calendly simplifies the management of calendars and meeting reminders, creating a seamless process with just a few clicks. It is an ideal tool for companies and professionals, such as human resources (HR) managers, who conduct team meetings, video conferences, interviews and support calls on a regular basis.
We hope this article has helped you understand what Calendly is and how you can use it to improve your communication in and out of the office.
Remember, to improve your online presence and stand out on Google and Google Maps, having a review and customer experience management strategy can make all the difference. You can count on RAY, a comprehensive solution that can help you improve your Google reviews, rank high in search results and provide an exceptional customer experience.
5. Keep learning with these articles
Hopefully, by now you have a solid understanding of how you can use Calendly in your day to day life, you can continue to read more articles that will help your brand or business in our Blog.