In order to maximize profitability, most local businesses must learn to compete in Google's organic and local search results. This need has led to the study of how Google's algorithms work in order to design a strategy that satisfies the search engine and achieves high visibility on it. When we refer to local SEO ranking factors, we mean the elements that have been identified as having a demonstrated or theoretical impact on search engine rankings for local businesses. This article will provide you with all the information you need about the most common local SEO ranking factors, so that you can leverage them for the businesses you promote.
1. Business profile on Google My Business
This set of factors relates to everything that can exist in the Google My Business (GMB) business profile, except for reviews, which are analyzed separately. If you are not yet familiar with local business listings, known as Google business profiles, we recommend you read this detailed tutorial:
Business Title: The inclusion or exclusion of the full or partial search phrase in the business name can affect rankings. For example, if someone searches for "San Rafael electric cars" and the business you are promoting is called "San Rafael Electric Car Mart," Google is more likely to favor it in the rankings compared to a business called "Jim's Auto Lot."
Categories: Businesses can select up to ten categories when creating their Google business profile. If someone is looking for a place to charge their electric vehicle, Google is more likely to show a business that has chosen "electric vehicle charging station" as one of its categories, rather than a business simply categorized as "gas station."
Website URL: The relevance and authority of the website page linked to from your GMB business profile can affect the ranking of your listing.
There are other elements in the Google business profile that may not directly affect ranking, but are important for conversions and sales, such as photos, posts, questions and answers, reservations, messages, hours of operation, popular times, among others.
Read more about Google My Business at: Create your Google business profile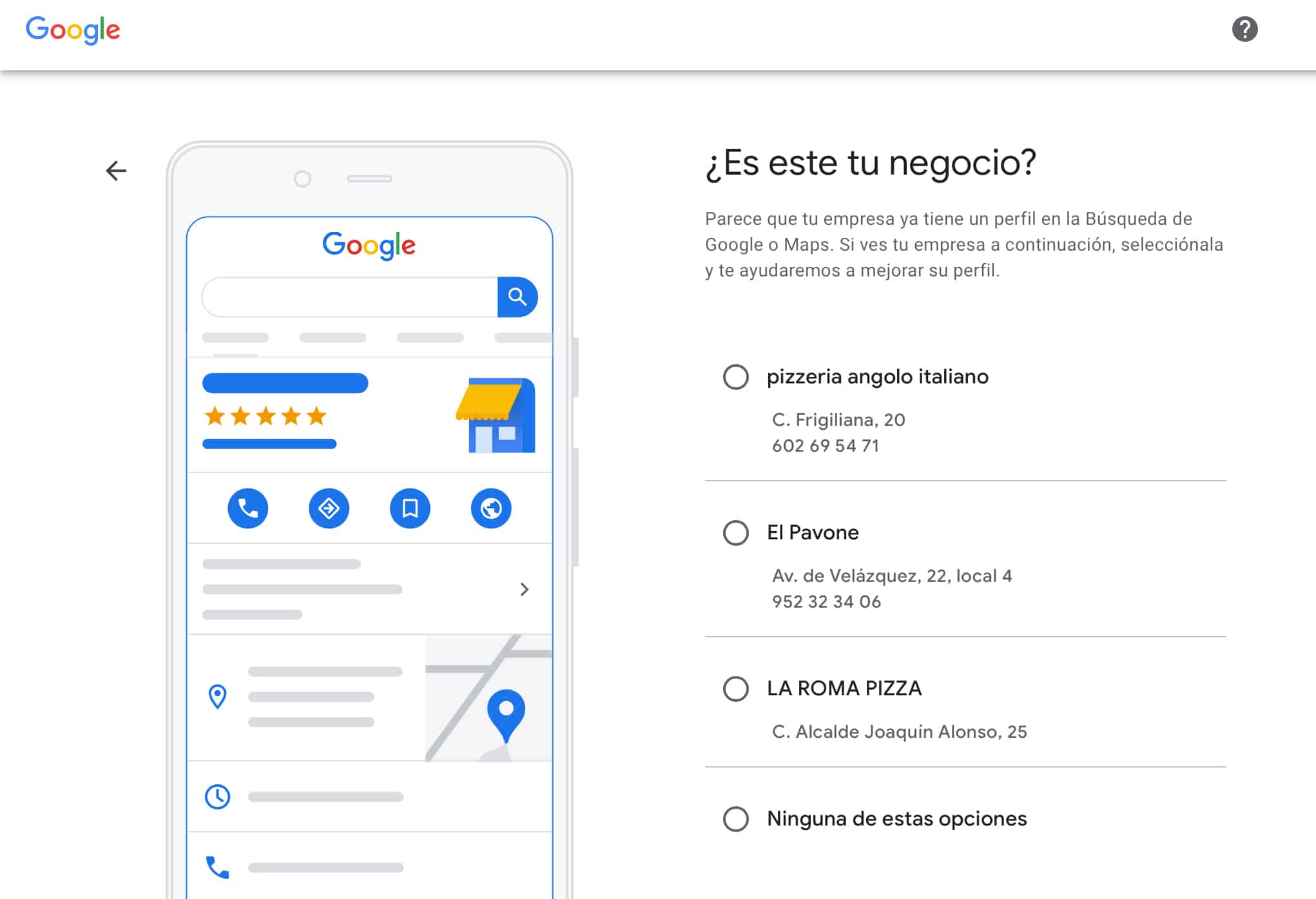 2. Review factors
In this context, reviews are comments written by customers about their experience with a local business. If you are not very familiar with the wide world of reviews and reputation, I recommend you read this comprehensive tutorial. It is believed that Google pays attention to three types of reviews:
Google-based reviews: These are opinions and star ratings that people leave directly on Google's business profile.
Third-party review sites: These are reviews that people leave on sites like Yelp, but can also include professional reviews on sites like Zagat.
Own reviews on your website: These are reviews and testimonials that a local business provides for posting on their own website.
Read more about the reviews at: How to leverage Google reviews to sell more
There are several subtle aspects of reviews that can affect search engine rankings, which include:
Current: Are a company's reviews recent or are they old and outdated?
Speed: How often does a company receive new reviews?
Diversity: Are there reviews of the business on multiple platforms?
Authority: Could a review from a professional reviewer or a member of programs such as Google's Local Guides carry more weight than a review from a "random" member of the public?
Format: Do text-based reviews have a greater impact than non-text star ratings?
All of these aspects can influence how search engines rank reviews and consider their relevance.
3. Factor on page
Simply put, a strong website is crucial to support a company's visibility in both local and organic Google rankings. Some website elements that are considered to affect ranking are:
Domain Authority: Domain authority is a score developed by Moz that predicts how likely a website is to rank in search results. A local business with a high domain authority is more likely to get higher rankings in local and organic results compared to one with a low domain authority.
Page Authority: Similar to domain authority, page authority refers to the strength of a specific page rather than the entire website. A Google business profile linking to a page with high page authority will generally rank better than linking to a page with low authority.
NAP: The NAP (name, address and phone number) of a local business must be visible and match the information published in the Google business profile.
Optimization: Website content, tags and internal links should reflect the keywords used by search engines. A page that is well optimized for certain keywords may rank higher than a competitor that has not optimized properly.
It is essential to have a solid, optimized website to improve a company's visibility and performance in Google's local and organic search rankings.
4. Citation factor
Online mentions of a local business's full or partial NAP fall into two categories: structured and unstructured citations. Structured citations are formal listings of local businesses on platforms such as Yelp, Nextdoor or TripAdvisor. On the other hand, unstructured citations are any other references to a business on blogs, news sites or other types of websites that are not formal local business directories. It is believed that Google takes both types of citations into account, and structured citations are considered to be especially important in supporting local ranking. Some relevant factors regarding citations are:
Accuracy: Does the basic contact information in your quotes match that found on the Internet and posted on your website?
Distribution: On how many platforms is your company listed and quoted?
Quality: How reliable are the platforms that mention or list your company?
Relevance: Are the platforms that mention or list your business relevant to your industry or location? Many local business directories include various types of businesses, but it may also be important to be mentioned on sites specific to your industry or geographic location.
These factors can have an impact on citations and their influence on how your business ranks in local searches.
Read more about this key to local SEO at: NAP Consistency
5. Link factors
Like citations, links are divided into two types: internal and inbound. Internal links establish structure within your website, allowing visitors to navigate from one page to another within the same site. For example, if you have an electric vehicle charging station, you could include a link on one page of your site that directs users to another page that shows the location of your stations. On the other hand, inbound links are those that come from external sites to yours. If your EV charging station might be mentioned in an online news article, including a link that directs from that article to your website. Both internal and inbound links are widely considered to have a positive impact on a website's local and organic rankings.
6. Behavioral factor
There are numerous behavioral factors that fall under the general term of how search engines actually interact with listings and pages on the Internet. It is believed that local and organic rankings benefit when people interact with online assets through actions such as these:
Click-through rate (CTR): How often do people click on your listing or page when it appears in search results, indicating to Google that it is a relevant result to the audience?
Dwell time: Once someone clicks on your listing or page, how long do they spend exploring it?
Clicks to call: How many people click the "call" button on your listing to contact you?
Clicks for Directions: How many people click on the "directions" button in your listing to get driving directions?
Clicks to website: How many people click through from your listing to your website?
In addition to these factors, there are other behaviors that Google may be considering, such as how audiences interact with photos, reviews, posts, menus, questions and answers, reservations, products, among others.
7. Customization factors
This set of factors encompasses what are considered both the most influential and least influential factors. Google has stated that it does not heavily personalize its overall results based on a searcher's past history. In other words, just because you were looking at Chevrolet Bolt vehicles yesterday, Google doesn't automatically assume you want to look at them again today. While there are Google platforms and features that rely heavily on personalization, such as Google Discover, personalization-related factors tend to score low in terms of focusing on local SEO to improve local search rankings, with one big exception: searcher location.
The location of the searcher's device at the time he or she uses Google to perform a search has a major impact on the results shown to him or her. This phenomenon, known as "user proximity to the business" or simply "distance," is one of the easiest theoretical factors to test in local search rankings.
To observe this Google behavior for yourself, simply take your cell phone around town and perform the same search from different locations. You will most likely notice that local and organic results adjust based on the location of your device, and this proximity also affects searches performed from a desktop.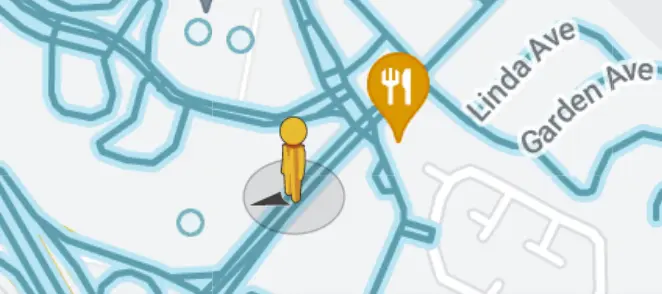 We hope this article has helped you understand the essential factors for local SEO ranking.
Remember, to improve your online presence and stand out on Google and Google Maps, having a review and customer experience management strategy can make all the difference. You can count on RAY, a comprehensive solution that can help you improve your Google reviews, rank high in search results and provide an exceptional customer experience.
8. Keep learning with these articles
Hopefully, by now you have a solid understanding of the most important factors to keep in mind when carrying out your local SEO strategy, you can continue reading more articles that will help your brand or business on our Blog.