Customers can leave reviews in many places online, including on their free Google business profile. Reviews are important to both businesses and customers, and offer a great opportunity for businesses to interact with customers and build loyalty.
This article covers best practices for responding to Google reviews that customers leave about your business online.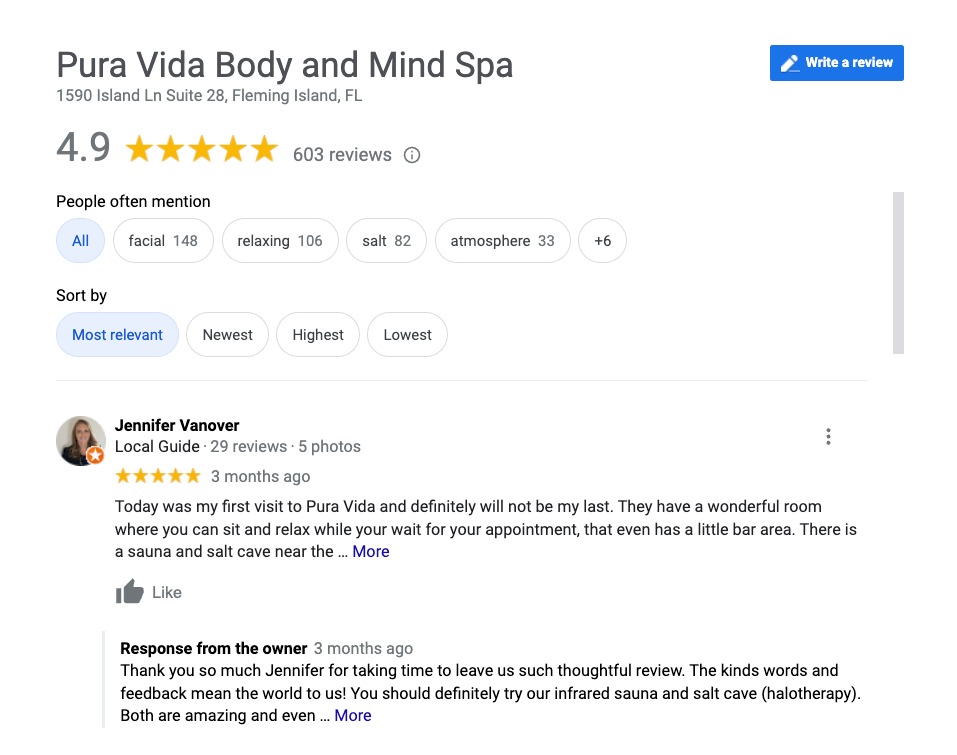 1. Why is it important to respond?
As a business, you probably read your online reviews to keep up with how customers perceive your company. You're also going to want to respond to some of them, both positive and negative.
When responding, keep in mind that your responses are public for all to read. It is important to keep your message brief and polite (even if it disagrees with the customer), and you should avoid being too personal or being commercial by offering incentives or announcements.
2. Claim your business profile on Google
If you wish to respond to Google comments, you must first claim your business profile. Then you will have access to respond publicly to comments.
How to appear on Google: create your Google My Business account
3. How to respond to comments
3.1. How to respond to positive comments
For positive comments, you don't need to respond to every customer, but a "thank you" is often appreciated. You can also use your response to share new or relevant information, but don't focus it too much on sales: they are already a satisfied customer.
Here are some examples to get you started:
"Thank you! We look forward to seeing you again soon."
"Thank you for sharing your experience."
"We are delighted to hear that you enjoyed the experience."
3.2. How to respond to negative comments
Negative reviews can hurt. While no one wants negative feedback, most businesses will receive it at some point. Here are some tips on how to respond to negative reviews:
Respond in a timely manner. Customers will appreciate a prompt response.
Remain professional and courteous. Never lash out and avoid taking criticism personally.
Understand your customer's experience with your business before responding. If someone mentions a problem with a product or service, investigate to see what might have gone wrong. Be honest about the mistakes made and the steps you have taken (or will take) to remedy the situation.
Apologize when appropriate, but do not take responsibility for things that were not your fault. Show compassion and empathy for the customer.
Offer to talk about it personally. If this is the first time you hear about a complaint, invite the customer to email or call so you can try to resolve the problem with them.
Show that you are authentic and genuine. Sign your name or initials to show that you are taking the matter seriously and that a real person is listening to you.
While you may want a negative review to disappear from your business profile, Google will not remove a review unless it violates the content policy by including something like false, illegal or offensive content. If you think this is the case, you can always flag it for Google to investigate.
We hope this article has helped you understand how you can respond to positive and negative comments on your Google business profile.
Remember, to improve your online presence and stand out on Google and Google Maps, having a review and customer experience management strategy can make all the difference. You can count on RAY, a comprehensive solution that can help you improve your Google reviews, rank high in search results and provide an exceptional customer experience.
4. Keep learning with these articles
Hopefully, by now you have a solid understanding of how to respond to positive and negative comments on Google. You can continue reading more articles that will help your brand or business on our Blog.