Finding customers is an essential task but does not generate direct revenue. This article explains in details How to get customers for your business. Getting high-quality customers is an invaluable skill, even more than any experience or knowledge in your field.
Why is that? You can learn from successful examples like McDonald's o Walmart. It is not necessary to be the best in everything, but to be easily available and accessible. While quality matters, your primary focus should be customer acquisition.
At first, you'll spend time looking for and attracting customers, but over time, this task will diminish as customers come to you. Although it may seem like a distant dream, it is an achievable reality if you follow the strategies in this guide.
Getting quality customers can be a challenge, whether you have a new or established business. However, once you gain experience, getting new customers will be easier. In this article, we'll share our favorite and proven strategies for getting more customers, starting with how to get the customers you really want.
1. How to get the customers you want
You may want to attract customers for your business, but quality is more important than quantity. A wrong customer can waste your time, money, enthusiasm and ultimately can crush your entrepreneurial spirit.
From the outset, it is crucial to be selective. Work exclusively with respectful customers who add to your life instead of subtracting. When looking for customers, think about why you started your business.
Was it just about the money? Did you want to make a difference? Were you looking for a better work-life balance?
Remember your goals and make sure the clients you choose help you achieve them rather than put obstacles in your way.
2. Tips for getting the right customers
2.1. Help your customers find you
Everybody wants passive income, right? Well, passively getting customers is the best option. You want to do everything you can to minimize the time and money you spend chasing customers. Create an appropriate online presence and portfolio, and your customers will be on hand to find you.
Here are some ways to help your customers find you first:
2.1.1. Create a website:
A website makes you and your business look more legitimate. You don't need it to be a masterpiece; you just have to communicate professionally what you do.
2.1.2. Stay active on social media
Post valuable content to Facebook, Twitter, LinkedIn, and even Instagram. Be active on the platforms your customers use. Complete your profiles on each social network.
Read more about: The 7 types of Social Media you should explore
Google your company's name and see what comes up. You'll probably see your social profiles and then maybe your website. Keep in mind that's what your client will probably do as well.
Think about the image your profiles are showing and make the necessary adjustments to reflect what you want. You have complete control over these accounts:
Add professional profile photos.
Link to your website and portfolio.
Publish content that is valuable and relevant to your industry.
LinkedIn is the place where business connections are made. You'll spend most of your time building your professional image and looking for clients here. Spend your time filling out your profile.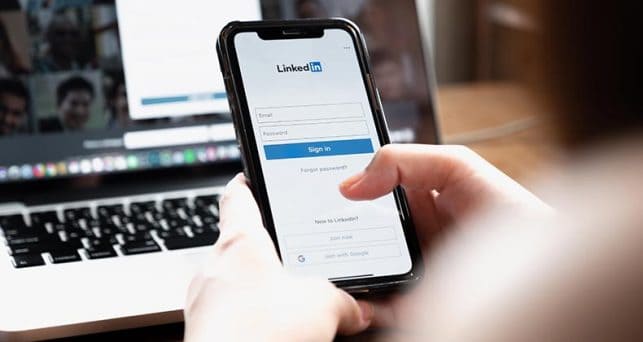 2.2. Generate optimized blog content (SEO)
Create high-quality content that your potential customers will look for. Do you offer marketing advice on REVIEWS AS A SERVICE (RAY)? Think about creating articles like "How to leverage Google reviews to sell more" or "How to automatically respond to Google reviews [2023]."
Once your potential customers find and read your content, they will become familiar with your brand and start gaining confidence. From there, you will be able to offer your services in an effective, yet subtle way.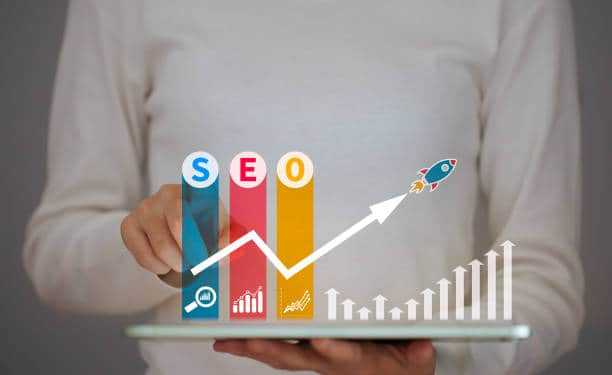 Building a blog that ranks well on competitive keyword searches is a time-consuming process. It's not a quick project or something you can accomplish in a month or quarter. If you commit to acquiring customers through SEO, you need to invest in a long-term strategy, consistently generating valuable content that can compete in search rankings.
Read more in: What is Search Engine Optimization (SEO)
2.3. Expand your email database
For the sake of integrity and to combat annoying spam in the world, let's emphasize the importance of this crucial tip. You must always obtain consent (always) before adding someone to your marketing email list. Consent goes beyond simply finding an email address on a website or on a LinkedIn profile. No, it's not about that.
The General Data Protection Regulation (GDPR) defines consent in this context as follows:
"The consent of the interested party implies any voluntary, specific, informed and unequivocal expression of his will, by which the interested party, through a clear statement or affirmative action, expresses his agreement to the processing of his personal data."
This means that anyone on your list must, at a minimum, check a box to confirm that they want to receive your emails.
That said, now that we've clarified this point, it's time to start building a list of people who are genuinely interested in your services. You can use your blog, guides, collaborations, webinars, and email newsletters to start attracting subscribers.
You can send your email list interesting industry updates or blog posts. You can also offer your services, request referrals, and provide referrals incentives.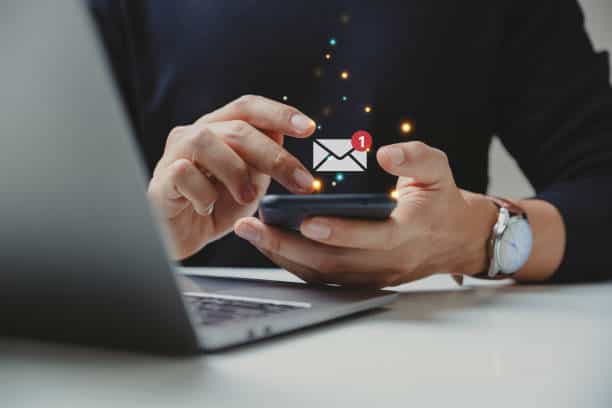 2.4. Transforms casual clients into recurring clients
Instead of constantly looking for new customers, focus on turning existing customers into frequent buyer. Think of ways to keep offering your services.
For example, if a customer asks you to help set up a social media program for their business and once you've completed the job, you can offer them the option to manage the program continuously or plan their future content.
If you have a human resources consulting company, you could offer them a discount if they also decide to use your services for planning health care or compensation plans.
It is important to note that finding quality consultants and independent consultants is not an easy task. If a customer is satisfied with your work, they are more likely to prefer to work with you rather than seek a new consultant. However, they may not be aware of the other services you offer. So, be proactive and make sure you're on their mind before they start exploring other options.
2.5. Keep in touch with previous customers
Follow up with your past customers to see if they require additional assistance. Once again, trust plays a key role when it comes to hiring a consultant. If a previous customer needs help, they are more likely to prefer to work with you (if they have had a positive experience) rather than undertake the search and hire of someone new.
If you find that none of your previous customers need your services at that time, consider contacting former leads who have not collaborated in the past. It may be that at that time it was not the right time or that they did not have the necessary budget. Circumstances change over time and now might be the perfect opportunity to reopen that door.
2.6. Create powerful connections with customers you already own
Building powerful relationships (Rapport) means building a strong personal connection with your customers. This is achieved by showing authenticity and empathy. He listens actively to their concerns and needs, and shows a genuine interest in helping them. When customers feel that you care about them beyond a simple business transaction, they are more likely to come back and recommend your services to new customers.
2.7. Monitor your Net Promoter Score (NPS)
The Net Promoter Score is a tool that allows you to measure the satisfaction of your customers. Through simple surveys, you can determine how many of your clients are "promoters" (loyal advocates who would recommend your services), how many are "passive" (satisfied but not enthusiastic) and how many are "detractors" (dissatisfied). Use this information to identify areas for improvement and to understand your customers' perception of your business. Act on these results to strengthen the relationship with customers and provide better service and make your customers your main promoters.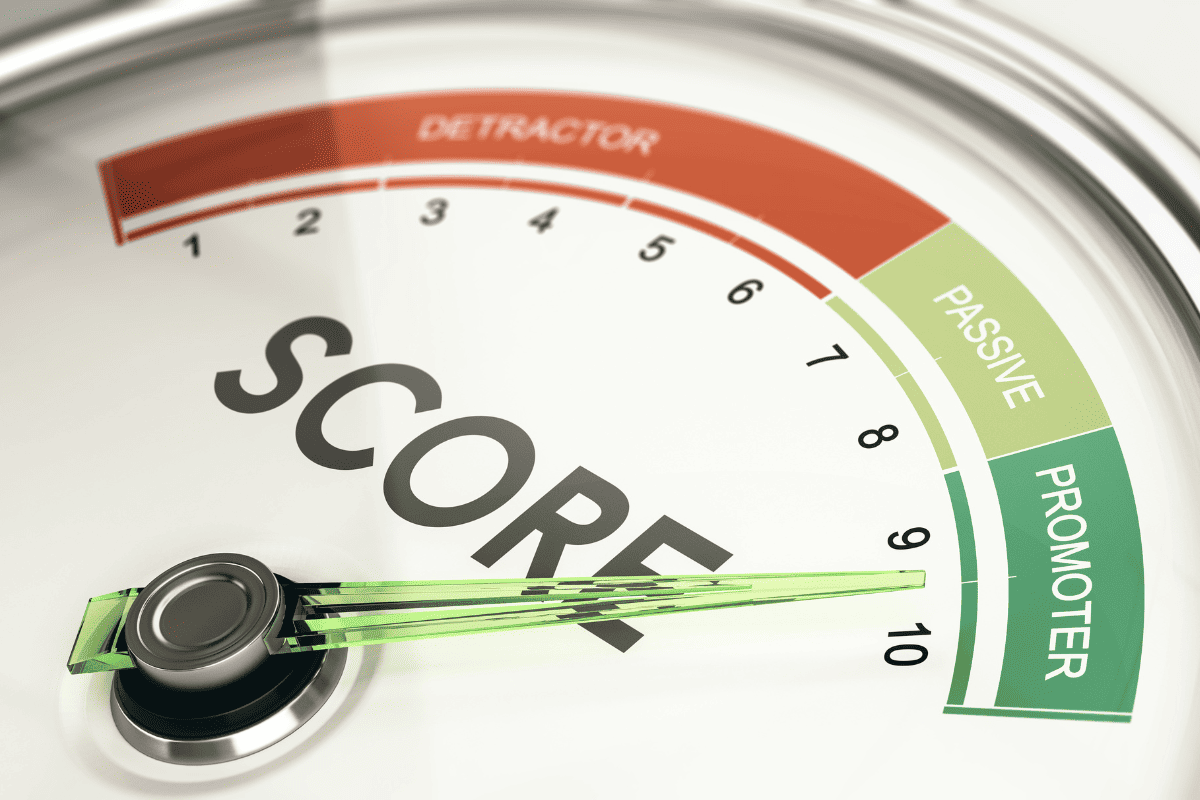 2.8. Impress potential customers with your online reviews
Online reviews are a powerful way to build trust and credibility online. Invite your satisfied customers to leave positive reviews on relevant platforms. Be sure to respond to all reviews, both positive and negative, in a professional and thoughtful manner. This public interaction shows your commitment to customer satisfaction and can influence your business perception. In addition, you can consider implementing a rewards program to encourage customers to leave reviews and testimonials.
2.9. Local SEO: Your Name, Address and Success Phone Number
Maintaining consistency in your company's online information is essential to customers finding you easily and improving your online presence. Make sure your company's name, address and phone number are accurate and up-to-date across all online platforms, including your website, social media profiles and local directory listings. Fixes any discrepancies in local directory listings, as NAP consistency is critical to local SEO and to ensure potential clients can reach you seamlessly.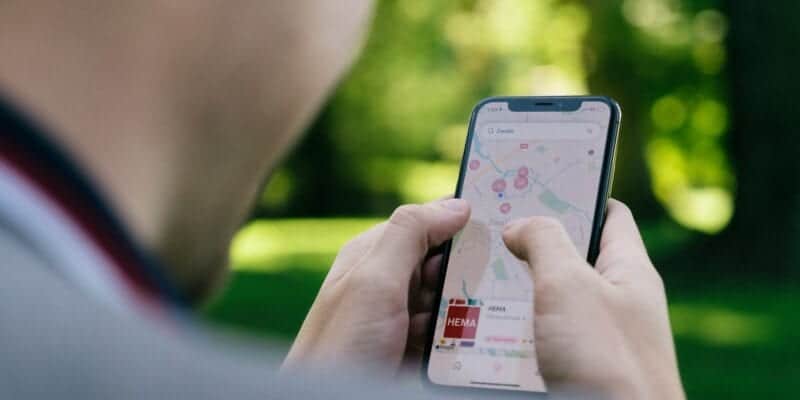 We hope this article has helped you understand how to get quality customers.
Remember that, to improve your online presence and excel at Google and Google Maps, having a review management strategy and customer experience can make a difference. You can count on RAY, a comprehensive solution that can help you improve your Google reviews, position yourself in the top search places and provide an exceptional experience to your customers.
3. Keep learning with these articles
Hopefully, by now you've managed to get quality customers without problems. You can continue reading more articles that will help your brand or business in our Blog.