In the world of digital marketing, local SEO has become an essential component for local businesses to increase their online visibility and attract nearby customers. One tool that has played a crucial role in this context is Foursquare. In this article, we'll explore what Foursquare is, how it works, and how you can leverage it to boost your local SEO strategy.
1. What is Foursquare?
1.1 Foundation
Foursquare, founded in 2009, has come a long way since its inception as an app for sharing your location with friends. Today, it is a place discovery and recommendations platform that connects people with local businesses.
1.2 Why use Foursquare?
At the heart of Foursquare is its ability to use the user's location to provide personalized recommendations on places to eat, shop and explore. It works as a personal assistant to discover new experiences based on your location and preferences.
2. How Foursquare works
2.1. Registering and creating an account
To start taking advantage of Foursquare, you must download the app from your app store (iOS or Android) and register. Provide your name, email address and create a password. Then, customize your profile with a photo and a short bio.
2.2. Using the mobile application
Once you have created your account, open the application and discover nearby places. Foursquare uses geolocation to provide you with recommendations based on your current location. You can search for specific places, read reviews and view detailed information about them.
2.3. Check-ins and reviews
Foursquare allows you to check-in to places you visit. This not only shares your location with friends and followers, but also contributes to your history on the platform. In addition, you can write detailed reviews and rate the places you explore, helping other users to make informed decisions.
Read more about: How to see my Google reviews and improve online presence
2.4. Geospatial Data Generation
Foursquare collects geospatial data from users around the world. It uses machine learning algorithms to analyze this data and provide personalized recommendations. Your active contribution, such as check-ins and reviews, enriches this database and improves the recommendations you receive.
3. Local SEO and Foursquare
3.1. Importance of local SEO
Local SEO has become a cornerstone of success for local businesses in the digital age. Why is it so important? Imagine this: a potential customer searches for "restaurants near me" on their cell phone while walking through your neighborhood. If your restaurant doesn't show up in the local results, you're likely missing out on a valuable business opportunity.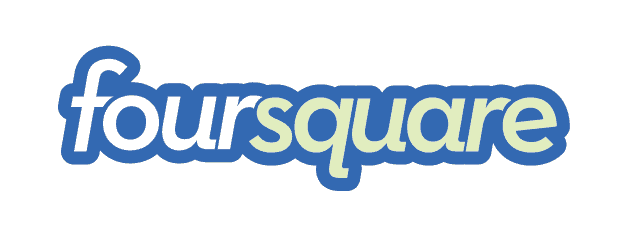 Foursquare Application
Local SEO boosts your business's visibility in local searches, which means that when someone searches for products or services in your area, your business has a better chance of standing out in search results. This is especially relevant in a world where most people search for information online before making local purchasing decisions.
3.2. How to use Foursquare for local SEO
Foursquare can be a valuable tool to boost your local SEO strategy. Here are some effective ways to leverage this platform:
3.2.1. Keep your profile updated
A complete and accurate business profile on Foursquare is critical. Be sure to provide detailed information about your business, including your address, opening hours, phone number and website. The more accurate information you provide, the better your visibility in local searches.
3.2.2. Encourage check-ins and reviews
Check-ins are a distinctive feature of Foursquare. Encouraging your customers to check-in at your location not only increases your exposure on the platform, but can also generate positive reviews. Reviews are a crucial part of local SEO, as they provide social proof and can influence the decision of other customers.
3.2.3. Offer deals and promotions
Foursquare allows businesses to create special offers for users who check-in at their locations. Not only does this incentivize people to visit your business, but it can also help build a loyal customer base that will return again and again.
4. Success stories
Several local businesses have used Local SEO tools effectively to increase their visibility and attract new customers. Some inspiring examples demonstrate how following these tips can make a difference.
Read more about: Green Eat triples visits to its Google profiles in 12 months
We hope this article has helped you understand what foursquare is and how you can use this tool to improve Local SEO.
Remember, to improve your online presence and stand out on Google and Google Maps, having a review and customer experience management strategy can make all the difference. You can count on RAY, a comprehensive solution that can help you improve your Google reviews, rank high in search results and provide an exceptional customer experience.
5. Keep learning with these articles
Hopefully, at this point you will have no problems to start working with local SEO for your business. You can continue reading more articles that will help your brand or business in our Blog.