If you want to delete your Google account, this article is for you. Continue scrolling down to learn how to delete a Google account in this easy-to-implement guide.
1. Delete Google account from a web browser
If you are a Google user, you are most likely using the Google Chrome browser by default.
While any browser allows you to manage multiple Google accounts, Google Chrome offers greater capabilities in this regard.
With Google Chrome, you can easily sign in and manage multiple Google accounts. You can also delete them directly from the browser.
This is how you can delete a Google account in the browser:
Step 1: go to https://myaccount.google.com/ and click on "Data & Privacy".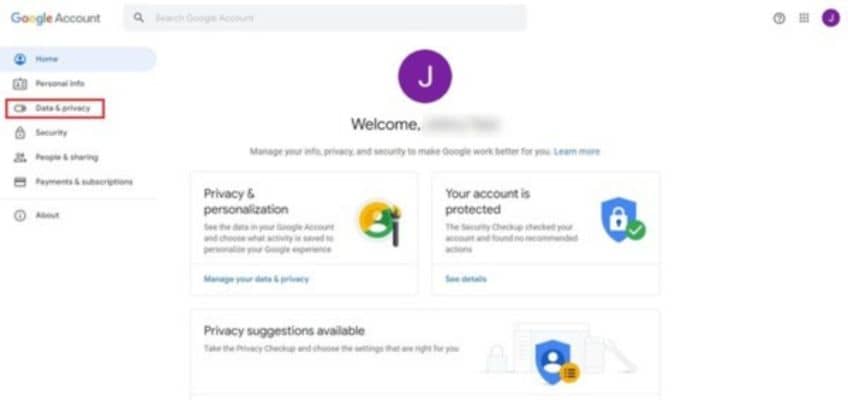 Step 2: scroll down and look for "More options", click on it.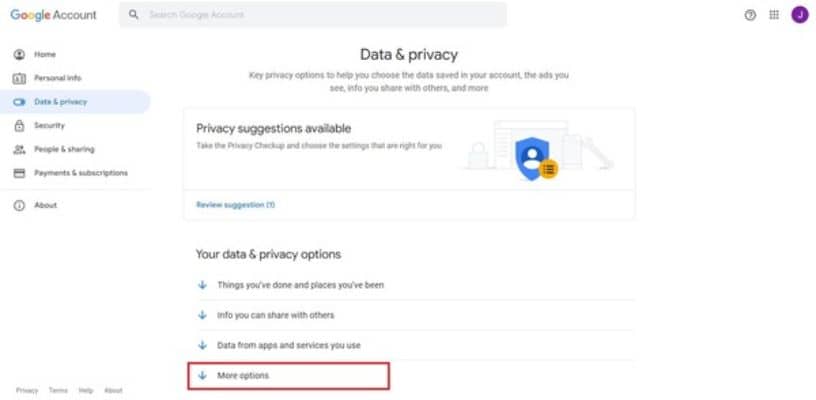 Step 3: More options will be displayed. Click on "Delete your Google account".
Step 4: Google will ask you to verify your identity by entering your password. Follow the prompts and click "Next".
Step 5: Google allows you to download your data before deleting the account. You can click and download it if you wish.
Step 6: Check the boxes and click "DELETE ACCOUNT".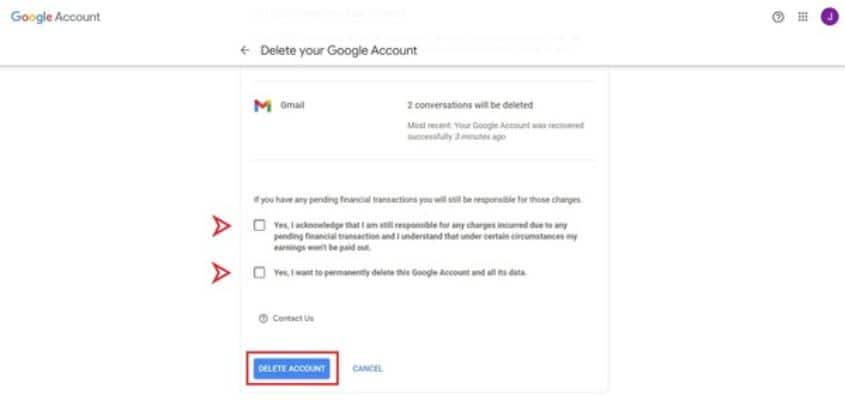 Deleting a Google account is easy with Google Chrome, but you'll find it's much more convenient using mobile devices.
2. From a mobile device
These steps will help you delete your Google account from your iPhone:
2.1. iPhone
Step 1: Go to your phone's settings.
Step 2: Scroll down and tap "Contacts".
Step 3: Click on "Accounts."
Step 4: Choose which account to delete.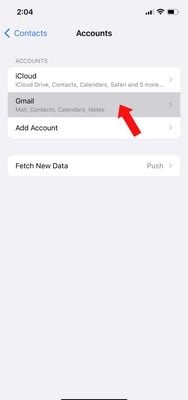 Step 5: Click "Delete account".
Removing the Google account from an iPhone is similar to an Android phone.
2.2. Android
Open the Gmail application. Tap your profile picture in the upper right corner and click "Google Account".
Go to "Data & Privacy".
Scroll down to "More options" and choose "Delete your Google Account".
Enter your password and click "Next".
You can download your data before deleting the account.
Scroll down and check the two boxes.
Finally, tap "Delete account".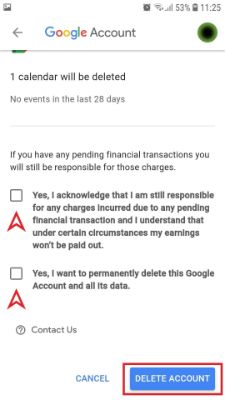 3. Before deleting Google Account
Google makes deleting accounts a breeze, but before you make that final decision, there are things to keep in mind:
All data associated with your Google Account will be lost. Deleting your Google Account means losing all data and content in that account, including emails, files, calendars and photos, if you do not back them up.
You can no longer use Google services. Unless you have another Google account, you will no longer be able to access Gmail, Drive, Calendar, Play and many Google services when you delete your Google account.
You will lose all subscriptions and content purchased with that account on Google Play, such as apps, movies, games, music and TV shows.
You will lose your online history. You will not be able to revisit your online history, such as Google search and YouTube play history.
You will lose access to Play Store. It means losing access to Play Store, the official and pre-installed online store app, on your Android devices.
You cannot sign up with the same Google account username. You cannot use the same username when you delete your existing Google account and decide to create a new one.
We hope this article has helped you understand how to delete Google account from your computer or mobile device.
Remember, to improve your online presence and stand out on Google and Google Maps, having a review and customer experience management strategy can make all the difference. You can count on RAY, a comprehensive solution that can help you improve your Google reviews, rank high in search results and provide an exceptional customer experience.
4. Keep learning with these articles
Hopefully, by now you will have deleted your Gopogle account. You can continue reading more articles that will help your brand or business in our Blog.