Google Local Pack: The Positives & Negatives

3

min read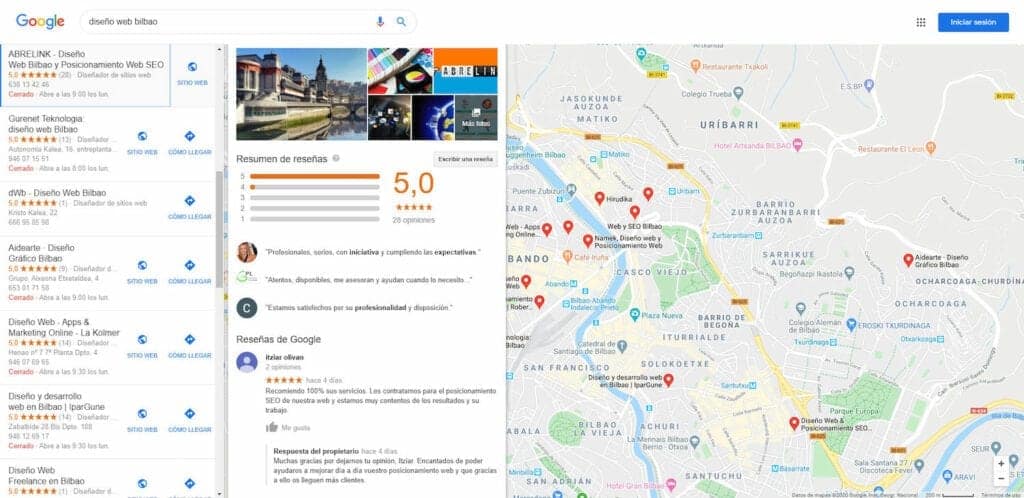 Compartir / Share / Compartilhar
It's now official – according to ThinkwithGoogle, 50% of consumers who conduct a local search on their smartphone visit a store within a day. Further, 18% of those searches lead to a purchase within a day.
ThinkwithGoogle has also said that according to Google Trends, search queries with "near me" in the query have increased 34x since 2011.
With that said, we think it's safe to say that local search should be an area of focus for any business with a local store front. And, as of this month, it's even more important than before.
Google New Local 3 Pack
If you're unfamiliar with the Google's "Map Pack" or "Local Pack", it's the area of a search results page that displays nearby businesses with contact information, online reviews and ratings, and store hours. By ranking in the pack, local businesses can level the playing field with larger businesses and rank better in local search.
This month Google launched their new Local Pack. This new Local Pack, with 3 nearby businesses, will now show up in local search results instead of the previous 7 businesses.
The new Local Pack (with 3 results) has a few positives and negatives and mention.
Negatives of the new Local Pack:
Businesses not optimized and/or relevant, to Google's local search algorithm, may have a more difficult time appearing on the first page of the local search pack.
Positives of the new Local Pack:
The new Local 3-Pack appears in the #1 spot 93% of the time (versus the 7-pack's ranking in #1 only 25% of the time). This means that businesses that are optimized for local search, have a better chance of ranking at the very top of the search results page for various terms, almost every single time – a major advantage for small businesses.
Optimization Checklist for the New Local Pack
With the new change, it's important that your business overcomes the potential negative and optimizes for the positives. Below are a few quick ways to ensure your business is optimized for the new Local 3-Pack:
Have a good balance of new, relevant, and positive Google Reviews
Be sure to have a Google+ page setup for your business (see this post for step-by-step instructions)
Ensure your business listings are identical across all platforms

Address
Phone Number
Hours
Etc…

Ensure your business is listed on the most popular directory sites (see this list for the top 50)
Be sure to have your address, phone number, etc., listed on your website
Conclusion
Google's new Local Pack is a big win on many fronts, for many people. While some businesses may dislike the drop from the 7-pack to the 3-pack, businesses that take advantage of the change and optimize for the change, can see crazy results. With the new Local Pack ranking in the #1 spot 93% of the time, this gives local businesses a major advantage on local SEO.
As long as you optimize and make local search a focus for your business, you should start, or continue, to see positive results.
What do you think about Google's new Local Pack change?
Improve the online reputation of your business with RAY
Do you want people to speak well of your brand online? With an adequate strategy you can improve the user experience and with it, the online presence of your business.
The best: you don't have to spend all your time on homework. You only need the right tool.
Manage your brand's online reputation effectively with RAY.
Internet entrepreneur. Interested in product design, wellbeing, tech startups, playing electric bass and travel.