How to take full advantage of "near me" searching

6

min read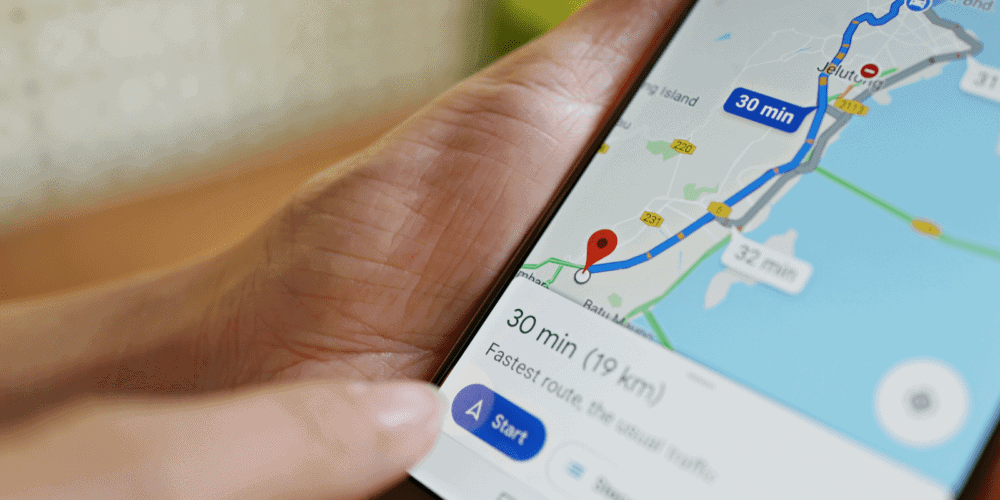 Compartir / Share / Compartilhar
The name Google started as a typo of the number googol (1.0 × 10100). In 2006, it became an official verb in the Oxford English Dictionary. Today, Internet users google 5.6 billion search queries "near me" every day. That's more queries than there are people with access to the internet.
But there are two words in particular which these internet users have been searching a lot more the last couple of years. Two words that tell an entire story about how consumers are changing.
Those two words: "near me"
When someone searches "near me", they're basically begging you to take their money. Okay, maybe not, but their intent is clearly to make a nearby purchase.
It's not just about location. These searchers are looking for a specific product or service at a particular time and place—near them, right now. That combination makes for one motivated prospect, assuming your business shows up at the top of the search results.
So, how do you appear as the obvious choice near them?
One great way is to take advantage of Google Local Services Ads (LSAs).
LSAs are pay-per-lead ad services designed for providers like electricians and plumbers. This service is perfect to attract all those people googling "near me". Unlike other Google ads, you only pay for LSAs when someone contacts your business as a result.
With LSAs, Google is hoping to give precedence to more trustworthy and legitimate businesses. That's why LSAs are not available for just any business. Eligibility requires the following:
Proper licensure in your state
Valid business insurance
Category eligibility
That third bullet means that your business must fall under one of the following categories:
Air duct cleaner
Appliance repair
Windshield repair pro
Car repair
Carpet cleaning
Cosmetic dentist
Dentist
Dermatology
Electrician
Event planner
Family practice
Garage door pro
HVAC
Handyman
General contractor
Cleaning service
Junk removal
Lawn care
Locksmith
Medical spa
Mover
Orthodontics
Painter
Pediatric dentist
Pest control
Pet boarding
Pet grooming
Photographer
Plastic surgery
Plumber
Towing
Roofer
Tree service
Tutor
Upholstery cleaner
Urgent care
Water damage
Window cleaner
Window repair
How does Google rank service providers?
Google focuses on two metrics in particular when ranking service providers: reviews and responsiveness.
Reviews
While Google doesn't share much information about its algorithm, reviews seem to play an important role in the ranking of products and services. This makes sense, considering that 93% of shoppers say reviews impact what they buy.
Responsiveness
Responsiveness is an interesting metric for Google to use. Because LSAs are meant to connect people directly with businesses by way of a phone call or a chat, Google wants to be sure it's promoting only the most responsive businesses. While businesses of all types must be responsive in order to delight customers, local businesses must be especially responsive.
Start by optimizing your reviews.
Investing in an LSA makes sense only if your business's online reputation is good enough to convince searchers to actually make a purchase. That said, the only logical place to start is with reviews.
Invite customers to leave a review before they leave the vicinity.
Timing is everything. If a customer doesn't leave you a review, the most common reason is probably that they were too busy living their lives. That's why you should ask customers to leave a review while your business is still top-of-mind. The Bridal Collection learned this lesson and now has more than 1,000 Google reviews.
Remove all technological barriers.
The reality is that most customers are not going to leave a review on their own. It's hard enough to remember to do so, and then the actual process isn't particularly easy, especially for less tech-savvy people. The single easiest way to get more reviews is to ask via text message. Lake Powell Paddleboards learned this and went from almost closing up shop to rising to the top of Google and TripAdvisor.
Respond to positive reviews.
Give a genuine "Thank you." Your business continues to exist because of your customers. Express gratitude to those who take time out of their lives to champion your business. Personalize your gratitude and be sincere.
Keep it simple. Your customers already took time out of their busy lives to leave you a review, so don't make them read a novel. Keep your response as short as possible while still making it personal.
Respond to negative reviews.
Take some time to breathe. When a customer leaves a negative review, it's natural to feel defensive. It may seem counterintuitive but waiting to respond is often the best thing you can do. Once you feel ready, respond by (1) showing empathy, (2) offering a sincere apology, and (3) being helpful.
Provide quick, effective solutions. After expressing empathy, ask any follow-up questions and quickly provide solutions to the problem. Once you've expressed apologies and made it clear that you'll do what is needed to resolve the issue, invite them to take the conversation offline. And remember, this is your best opportunity to show future customers what it's like to do business with you, since they'll be seeing this review and your response.
Beat the competition with the speed of text messaging.
Texting isn't just the better way to get reviews, it's the best way to do business. Why? Because you can't maintain a positive online reputation without the ability to respond quickly to customer inquiries, and nothing allows you to respond more efficiently than text messaging. It turns out, 90% of business leads would rather receive a text than a phone call. Don't worry, Australia-based Into Blinds used texting to shatter their competition, and so can you.
Finally, assuming you've accomplished the above steps, you're ready to sign up for and run local ads.
How do you run a Google Local Services Ad?
Signing up for LSAs is fairly simple. Use our step-by-step instructions in this article. These local ads—combined with your reliable online reputation and fast response times—are bound to get more business coming through your doors.
Now, you won't just be near them, you'll be the obvious choice near them.
Improve the online reputation of your business with RAY
Do you want people to speak well of your brand online? With an adequate strategy you can improve the user experience and with it, the online presence of your business.
The best: you don't have to spend all your time on homework. You only need the right tool.
Manage your brand's online reputation effectively with RAY.
Internet entrepreneur. Interested in product design, wellbeing, tech startups, playing electric bass and travel.