How to respond to Google reviews in a timely manner

7

min read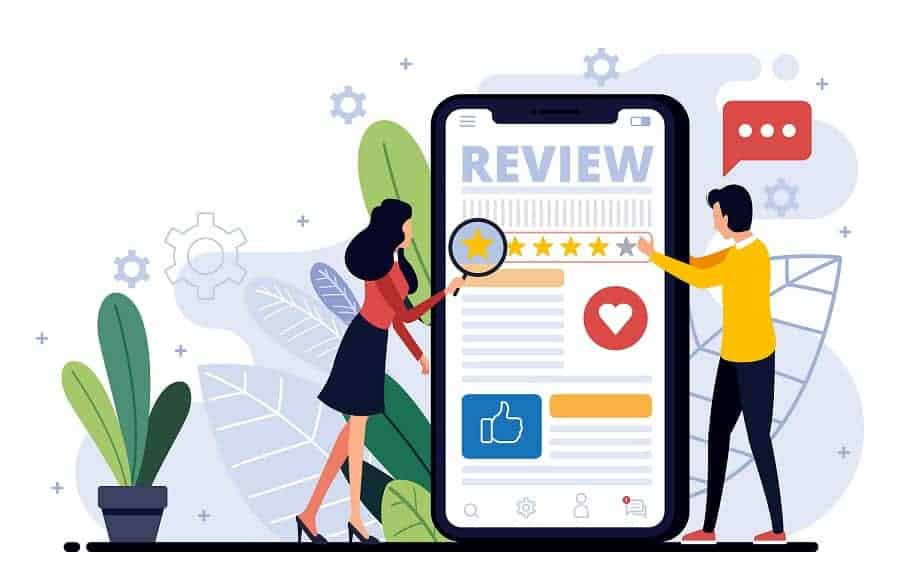 Compartir / Share / Compartilhar
Over the past few years, the internet has seen a dramatic increase in the number of Google reviews written about businesses. And reviews—good and bad—are central to today's ecommerce landscape. More than ever, reviews are influencing how audiences research, make, and evaluate their buying decisions.
Because most purchasing choices begin with a simple search engine query, Google boasts one of the most visible review systems on the web. Meaning: a majority of internet searchers are going to come into contact with Google Reviews. Your business doesn't just need more Google Reviews—though, that's an important first step—it also needs to respond to reviews.
Review response is important to local audiences: 30% of consumers say responding to reviews is a key factor when judging local businesses. In fact, more and more audiences are expecting review response as a business must-do. Surveys indicate that more than 50% of consumers expect responses within days of leaving a business review.
And what's more, Google itself says that review response impacts local SEO. As you interact with customers and respond to reviews, you create an open and dynamic channel of two-way communication, demonstrate care and concern for your customers and their feedback, improve your business' visibility and online reputation, and increase the likelihood that a customer will visit your business location.
Skip or neglect your review response, and your business runs the risk of increasing customer churn by 15%. If you value your customers (and we know you do), you'll turn static reviews into opportunities for quality interaction and dedicated brand building with your commitment to review response.
How to Respond to Google Reviews
There a lot of review sites out there, meaning that keeping track of all your reviews and managing responses can get complicated. When considering the logistics of monitoring and responding to your online reviews, try utilizing a review monitoring tool to keep things organized and streamlined (and to keep yourself sane!) Many tools—including BotBit—will allow you to track and respond to reviews within the platform, making comprehensive review monitoring and response easy.
In order to respond to Google Reviews (whether directly or through a review tool), there are a few technical details to be aware of. First, you need to create a Google My Business account and verify your business. Once that box is checked, enter Google My Business, select the location you'd like to manage (if your business has multiple locations), click Reviews, Respond, and Submit once you've crafted your response. You can also respond to reviews via the Google My Business app for on-the-go communication.
Now, let's talk about the ins-and-outs of what makes an appropriate review response. The approach of your response is important based on the tone and type of customer review your business receives. Tailoring your response to each individual review with your unique brand voice (meaning: no cookie-cutter, robo-responses) is essential for building trust, retaining customers, and developing a top-notch customer service.
Responding to Different Types of Reviews
Give yourself a pat on the back—good reviews give life (and increased profitability) to your business. But just because a customer is singing your praises doesn't mean you can simply celebrate their five stars and carry on with your business. Good reviews merit a response from your business. Acknowledging their accolades gives you an opportunity to express gratitude for your customers' patronage, and invest in your relationship by encouraging their continued loyalty. It shows you care, plus, it can help increase your business' visibility on the web and warrant more positive reviews.
When responding to positive reviews, remember the following best practices:
Say thank you—and mean it. – As a business, you wouldn't be anywhere without the support of your customers. Express gratitude to those satisfied customers who champion your local business—and have taken the time to praise you. Personalize your gratitude and be sincere.
Keep things simple. – Just because your customer took to the web to applaud your business doesn't mean they'll want to read a lengthy reply in return. Keep your response concise—it's possible to be short and sweet while still expressing genuine gratitude and cementing your customer-to-business relationship.
That being said, if your customer has taken the time to write a lengthy, detailed review, make sure your response is a satisfactory match for length and content. Take positive review response as an opportunity to add value to your customers, either by sharing an offer for discounts or just making them laugh.
Let's face it. No business wants to receive a less-than-glowing review. But, the reality is, they happen. No business is immune. But instead of beating yourself up about the virtual criticism or lack of stars, look at negative reviews as an opportunity to improve your business, build (or repair) customer relationships and trust, and meet customer expectations (about 52% of customers who have left a bad review expect to receive a response from your business within 7 days.) By responding appropriately to negative reviews, you increase your chances of retaining dissatisfied customers.
Keep your emotions in check. It's tempting to return anger for anger—or at least, defend yourself—when facing a disgruntled customer review. But an emotional-fueled, hastily written diatribe is not only unprofessional, but it's also unproductive to your business. Don't let things get personal; be genuine, but calm and collected, and resist the temptation to argue. Not only are review responses public, (and required to be under Google's content policy guidelines) but mishandling your response could result in irreparable burned bridges with customers. Keep a reasonable distance, offer apologies, and be helpful.
Offer useful solutions—quickly
Offer useful solutions—quickly. Just expressing apologies or your sympathy on behalf of your business is not enough. When a customer expresses a complaint or concern, respond by offering a proactive solution, asking follow-up questions if necessary. Provide closure or direct them to another avenue of communication to provide more detailed, private feedback and get the appropriate recompense. And when dealing with negative reviews, it's important to use your review monitoring tool to stay on top of rapid response. Keep things organized so you can deal with potential or real-time problems quickly. Remember, your customer isn't the only one seeing the review—and your response to it.
Learn from negative feedback
Learn from negative feedback. Responding to negative reviews isn't simply a customer service tactic—it's an avenue to implement richly valuable feedback into building a better business. Analyze negative reviews for ways you can better every aspect of your business and better serve your customers in the future.
Responding to reviews is important to your consumers. And when dealing with web and search engine behemoth Google, you need to make sure your business is doing everything it can to not only increase reviews but increase brand visibility and appeal to audiences on its platforms through review response. Well-managed response through Google Reviews can benefit your business—big time.
Improve the online reputation of your business with RAY
Do you want people to speak well of your brand online? With an adequate strategy you can improve the user experience and with it, the online presence of your business.
The best: you don't have to spend all your time on homework. You only need the right tool.
Manage your brand's online reputation effectively with RAY.
Internet entrepreneur. Interested in product design, wellbeing, tech startups, playing electric bass and travel.