Success story with RAY: Ninina Restaurant

2

min read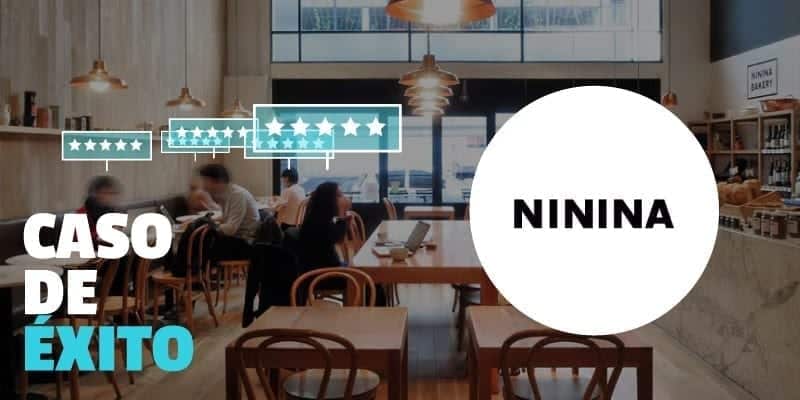 Compartir / Share / Compartilhar
Ninina is a restaurant in the City of Buenos Aires that has three branches and a lot of history. Here they offer the excellence of the simple and the artisanal, working with the best products on the market.
Some time ago, Ninina Restaurant needed help with managing her online reputation. And from RAY we were able to improve the situation and we achieved that:
It will go from 9% response rate in March to 88% in July.
Detractors will drop 30% in January on Google, to 23% in June.
Between January and June 2019, 140 customers left 5-star reviews.
It will go from a score of 4.01 in January to 4.43 in July 2019.
How did we do it?
1- We configure Feedback Center to answer all Detractor surveys and online reviews.
2- We configure Google MyBusiness to encourage happy customers to leave reviews on the Google profile of the Ninina store.
Reviews are the second most important variable for positioning in Google:
•According to Harvard, going up 1 star on Google or Yelp adds between 5% and 9% to turnover.
• 97% of consumers read reviews online.
f you want your company's online reputation to improve, contact us.
Remember that this is a key factor to increase sales, as it helps to improve the visibility of your business on Google and increases the chances that potential customers will go to your store / chain.
Improve the online reputation of your business with RAY
Do you want people to speak well of your brand online? With an adequate strategy you can improve the user experience and with it, the online presence of your business.
The best: you don't have to spend all your time on homework. You only need the right tool.
Manage your brand's online reputation effectively with RAY.
Internet entrepreneur. Interested in product design, wellbeing, tech startups, playing electric bass and travel.